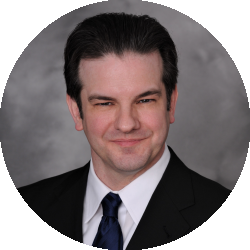 Latest posts by Randolph Taylor
(see all)
Wages are not rising fast enough for many Chicago renters. Head to the suburbs, right? In some Chicago suburbs, rents are actually more expensive.
Chicago apartment dwellers are seeing some of the fastest rental price increases in the nation this spring and summer, reports a new market study.
A typical one-bedroom unit in downtown Chicago now leases for a hefty median rent of $1,840 a month – the second most expensive city in Illinois, according to Zumper's Chicago Metro Area Report.
Renters who are thinking of heading to the suburbs for some financial relief should look at the Zumper numbers. Compared with the city, rents actually are more expensive in some Chicago suburbs.
The most expensive town to rent an apartment in the state is west suburban Lombard, which posted a one-bedroom median rent of $2,030, up a whopping 37.2 percent since last year.
"The reality is that multifamily apartment rents are rising everywhere – and fast," said the Zumper report.
One way for renters to save some bucks is lease a compact apartment in downtown Chicago, which is known for offering some of the tiniest newly-built apartments in the nation, reports RentCafe.com, a nationwide apartment search website and part of the Yardi network.
"In the Windy City, a monthly rent of $1,500 will only lease you an average of 502 square feet of apartment space – the equivalent of a studio or one-bedroom unit," the RentCafé report said.
Nationally, a monthly rent of $1,500 will lease you an average of 782 square feet of apartment space. Currently, Chicago is the 15th most popular rental apartment city in the United States, according to RentCafé. In May, renters found Chicago more appealing than such major cities as Washington, D.C., Boston, Seattle, Charlotte, or Houston.
The Home Front found the following assortment of available rentals in lakefront neighborhoods on Apartment List:
Lincoln Park. There are 285 units currently listed for rent in this neighborhood. At the Belden Stratford, 2300 North Lincoln Park West, renters can choose from 109 available units in the renovated former hotel. Studios with 556 square feet go for $2,610. One-bedroom units with 683 square feet rent for $2,818. Deluxe two-bedroom layouts with 1,043 square feet lease for $5,112 a month.
For renters who can't afford luxury apartments downtown or in lakefront neighborhoods such as Edgewater, Lakeview, Lincoln Park, and Old Town, some nice units are located in the first ring of neighborhoods outside downtown, noted Ron DeVries, senior managing director of Integra Realty Resources, a consulting and appraisal firm.
For example, in North Lincoln Square, apartment hunters will find a nicely renovated one-bedroom unit in a walk-up building priced at $1,350 a month. The two-bedroom layout with off-street parking included is renting for $1,450.
However, rents in some off-the-lake North Side neighborhoods also have risen 11-13 percent in the past year because of sharply higher real estate taxes, Realtors say.
For many, rents rising faster than wages
The big problem for Chicago renters in 2023 is that wages are not rising fast enough for many tenants to afford the median-rent apartment, according to a new report from Housing Action and the National Low Income Housing Coalition.
To afford a typical two-bedroom apartment in Chicago, a renter who works 40 hours a week needs to earn $27.69 per hour, or $57,600 per year. To afford a one-bedroom unit, a tenant who works a 40-hour week would need to earn $24.13 per hour, or $50,190 per year.
The minimum hourly wage in Chicago increases every year and is set to rise another 40 cents on July 1, reaching $15.80 an hour for non-tipped workers at the city's largest employers.
The report said the average fair market rent for a one-bedroom apartment in Chicago currently is $1,255 per month, while two-bedroom layouts lease for an average of $1,440.
Source: Apartment rents in Chicago and Illinois are rising fast