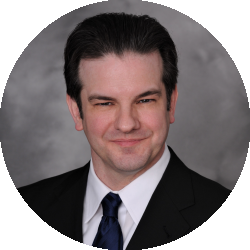 Latest posts by Randolph Taylor
(see all)
Even in a housing market that has slowed significantly due to rising mortgage rates, the supply of homes for sale is about half of what it was in 2019.
The shortage is hitting some buyers more than others.
The popular 30-year fixed mortgage rate hovered in the high-6% range in May. At that level, buyers with an annual income of $100,000, slightly above the national median, could afford a house with a maximum price of about $341,000. But just 39% of the homes for sale were listed at or below that price point in May, according to a new report Thursday from Realtor.com with the National Association of Realtors.
In a balanced market of supply and demand, 64% of homes should be affordable to buyers who make $100,000 a year, given the size of that population. As a result, the market currently lacks about 285,000 of those listings.
Just five years ago, those same earners could afford two-thirds of homes for sale. Home prices and mortgage rates were significantly lower.
The lack of affordable homes heated up competition in the market this spring, which reversed the cooldown in home prices that started last summer.
"It's almost a tale of two cities where we have houses under $500,000, they're absolutely selling incredibly fast. Under $350,000 and $400,000, there's multiple offers," said Noah Herrera, a real estate agent in Las Vegas, during an open house in mid-May. "Over $500,000, it slows down a little bit."
At the higher price ranges, too many homes are for sale for the number of Americans who can afford them. In fact, for every home listing above $680,000, the market is lacking twice as many homes under $341,000.
"Ongoing high housing costs and the scarcity of available homes continues to present budget challenges for many prospective buyers, and it's likely keeping some buyers in the rental market or on the sidelines and delaying their purchase until conditions improve," said Realtor.com's chief economist Danielle Hale.
The pricy existing home market is pushing more buyers to new construction, which, ironically, used to come at a price premium. Homebuilders have been offering incentives such as upgrades or temporary mortgage rate buydowns. Those, however, are decreasing as builders see more demand and gain more pricing power.
As with all else in real estate, location is everything. The areas that have the biggest deficit of affordable homes are El Paso, Texas; Boise, Idaho; Spokane, Washington; several Florida markets; and of course, Riverside and Los Angeles, California, which are some of the priciest housing markets in the nation.
Areas in the Midwest continue to have the highest number of affordable homes. The four cities with the largest supply of affordable homes are all in Ohio. They are followed by Syracuse, New York; Pittsburgh, Pennsylvania; and St. Louis, Missouri.
The supply situation does not appear to be improving. New listings of homes for sale in the first week of June fell 25% year over year to their lowest level of any early June on record, according to Redfin.
That lack of new listings has pushed the total number of homes on the market down 5% from the same period a year ago.
Source: Shortage of affordable houses real estate market hits some hardest