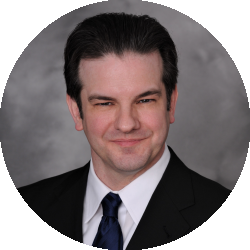 Latest posts by Randolph Taylor
(see all)
Near-term outlook for apartment fundamentals
Initiatives to support the industry
Apartment sales/trading trends
Financing update and outlook
How transactions are getting done
Set against the backdrop of a perplexing health pandemic that is inflicting an immense economic and emotional toll on the nation, a trio of commercial real estate experts convened this week on Connect Media's May Multifamily update webcast. The informative and educational discussion focused on the U.S. multifamily sector and how it is holding up, given the challenges presented by the COVID-19 outbreak.
The CRE leaders included Marcus & Millichap's Hessam Nadji, Hunt Real Estate Capital's James Flynn, and National Multifamily Housing Council (NMHC)'s Doug Bibby. Connect Media's Daniel Ceniceros moderated the 30-minute conversation.
Watch the video above to catch the lively and candid conversation among the experts.
What follows below is a detailed recap of the webcast.
The conversation was framed by critical rent collection data released this week. The latest NMHC Rent Payment Tracker found 80.2% of apartment households made a full or partial rent payment by May 6 in its survey of 11.4 million units of professionally managed apartment units across the country. That represents a 1.5% point decrease in the share who paid rent through May 6, 2019, which came in at 81.7% and compares to 78% that had paid by April 6, 2020.
Bibby notes NMHC anticipated April to be somewhat worrisome because the month started off "pretty slowly," which had him feeling a bit nervous as the month wore along. The apartment operators he talked to kept indicating the numbers looked better and better as the month rolled along.
Bibby says, "I am not scheduling a parade. But that's surprisingly a good number. I think what it says is residents take their credit history very, very seriously and will try to make their payments. Owners on the other hand made great strides to reach out to residents to say, How can we help? What's your status?" Some even took proactive steps to cut rent Bibby noted. "It is a very heartening number, but I'm worried going into June. But I think the numbers will continue to grow as they did in April, this month."
Marcus & Millichap's Nadji reported an interesting aspect of the current market is a lot of the transactions that were in the pipeline in March and got postponed or delayed now are coming back. Investors have been encouraged by what they've seen in April and early May numbers, after initially getting spooked as the COVID-19 pandemic first started to set in and people were ordered to stay home.
Nadji says, "There's a little bit more comfort coming back into the market. We've actually seen some of the exact transactions with maybe a moderate price reduction (4% to 7% price adjustment), with moderate-term adjustments come back and go under contract just in the last week or so, as the May data began to roll in. That's an indication of how scared the market was in trying to assess how much operations will be affected."
He notes transaction volume is "way down" from a normal market environment, but deals are getting done. Nadji says, "The creativity that's gone into getting those done is pretty inspiring." There are plenty of examples of renewed efforts by buyers and sellers to work together, exploring seller carry options or escrowing some funds to ensure operating revenue is available to provide asst stability.
Meanwhile, on the finance side, Hunt's Flynn notes the market has been better than anticipated in April and so far in May. He notes the latest jobs report was no big surprise in that it was the "worst ever." That said, he pointed out the overwhelming majority of people who lost jobs believe it will be a temporary situation. He expressed some concern however, about how long it will take for jobs to "come back and how much stress it will put on the system. The multifamily industry has weathered difficult storms but has typically fared pretty well and I'm thinking it will be the same here," said Flynn.
In terms of lender deal flow, he agrees with Nadji that transactions that were in process prior to COVID-19 hitting got done or were delayed and are now getting done. "The bigger question is how does the follow-on pipeline build behind that," asks Flynn, who notes there is money and capital ready to put in the market. Whether that builds up a transaction volume to make up for some of the difference or translates into a slight, but not dramatic, increase this year remains to be seen. He says, "we need 90 days to see what happens," because things are "moving at pace that we've never seen in terms of volatility" across the spectrum of health and economic considerations.
Flynn says borrowers have sought more time to collect rent from tenants, such as seven-day extensions. But notes people are paying and all who can are paying, for the most part. He believes that is a testament to how people view their own credit and personal responsibility. Yet, Flynn says "we need a little bit of a health breakthrough here to push it over the edge."
Nadji says there is pent-up demand building during this period of shut down. "The amount of capital on the sidelines and amount of interest to come back is quite staggering," he says. There is significant interest in wanting to get going again and acquire assets. He does point out that the market is constrained from a financing perspective, but once financing starts to open up it will provide the "lubrication that the market needs," which will drive transaction activity. It is just hard to tell when that will happen, he notes.
Flynn agrees that deals are picking up and notes they are seeing more activity in Southern states such as Georgia, as well as in Texas and California, though not the Northeast yet. He notes for investors who take a long view and pick their markets appropriately, this coronavirus period should be viewed as temporary, whether that means 3 to 6 months or two years. He believes if you're not a short-term investor when quality assets come to market, there will be plenty of bidders. And he doesn't see a "massive hit" to long-term cap rates, though he notes the economy will have some say about that.
On the topic of loan terms, Flynn says anyone with a longer hold period is taking advantage of low rates now, whether that be a refi, to get out of a floating rate loan, or execute a deal that had been planned down line. On the flip side, he says they are seeing other borrowers seeking flexibility.
Multifamily development projects are proceeding for those that were in process before the pandemic hit, points out Bibby, but there's been a "crunching halt" on new construction, due to uncertainty considerations, he says. He also notes larger developers are currently holding back to see how things shake out.
A trend Nadji is tracking is the pause by institutional capital on investment activity. That is creating opportunities for others, he says. Private investors are returning to the market, even under uncertain times, since they view it as a chance to get a rare asset that they might not have gotten a chance to bid on before when institutional investors played a more active role.
From Nadji's perspective, "the outlook for multifamily looks so strong to me if you look 3 to 5 years out. I think the marketplace knows that. It is just getting from here to the other side of this period of uncertainty," he concludes.