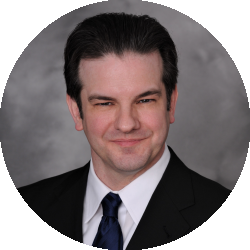 Latest posts by Randolph Taylor
(see all)
Fourth Quarter Investor Forum
We're excited to announce the Q4 Investor Forum, presented by eXp Commercial. This virtual event is open to all real estate professionals, investors and clients, and features experts covering everything you need to know as 2023 comes to a close.
We'll be talking about where the commercial real estate market is headed in 2024, how to get the most out of your adaptive reuse investment, and what the future holds for capital markets. Check out the full agenda below and then click the link to reserve your spot.
Agenda (shown in PT):
11:00 a.m. | Welcome and Intro
James Huang, President, eXp Commercial
11:10 a.m. | 2024 Commercial Market Outlook
Moody's Analytics
11:40 a.m. | Adaptive Reuse: Getting the Most from Your Investments
Pamela Junge, President and CAO, The Junge Group
Tyler Cauble, President, The Cauble Group
Danny Brickey, Designated Managing Broker, eXp Commercial
12:20 p.m. | Beyond the Basics: Advanced Insights into the Future of Capital Markets
Steven Weiss, EVP – Capital Markets, Rosewood Realty Group
Reuben Dolny, Director, Greystone
Register now!