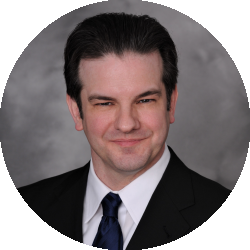 Latest posts by Randolph Taylor
(see all)
Real estate agents looking to get a foothold into the commercial real estate space could face challenges due to the industry's entrenchment in tradition and old-school attitudes. That's why the commercial real estate brokerage space is ripe for change and eXp Commercial has emerged as the CRE brokerage to watch. Here are 15 reasons why eXp Commercial is turning heads in the commercial real estate brokerage space.
One, Big Brokerage

– eXp Commercial is not a franchise. It is one big international brokerage. There is no costly overhead, no desk fees, and no regions.

Generous Commission & Cap

– eXp Commercial agents enjoy an 80/20 commission split with a $20K cap. Once capped, agents can earn 100% commission for the remainder of the anniversary year.

Revenue Share Program

– eXp Commercial agents can receive revenue share income from the sales activity of the productive agents they sponsor into the company. Revenue share is much more lucrative than profit-sharing.

Equity Plan

– eXp agents are awarded or can earn shares of eXp World Holdings stock (EXPI: Nasdaq) after certain milestones such as closing your first transaction, when you fully cap, and when an agent you sponsor closes their first transaction.

Low Fees and Costs

– U.S. agents pay a $250/month tech/cloud fee, a $250 broker review, and $100 risk management fee (capped at $1,000/year) per transaction.

CRE Software and Tech Tools

– Included in the $250 tech fee are world-class CRM, lead share/lead generation, collaboration, co-working, and software tools including Buildout, Reonomy, AgentHub, eXp Enriched Data, Skyslope, AirCRE, and TenantBase.

Access to Data

– eXp Commercial agents have access to 278 million property records for data on valuation, market research, capital markets, sales comps, loan information, owner information, building permits, and Environmental, Social, and Governance (ESG).

Cloud Campus

– eXp does not have brick-and-mortar offices. eXp runs on a virtual metaverse that allows agents and staff to connect 24/7 and work from anywhere they want.

No Territories

– Many CREs are limited to a region or territory, but eXp Commercial agents can take advantage of an instant referral network of over 80,000 eXp agents across the globe and collaborate. (Read why collaboration is a core value at eXp.)

Online Support

– eXp Commercial has an entire support staff such as accounting, human resources, brokerage operations, legal, tech support, brokerage operations, and more. It has everything an agent would need to conduct business – all online.

Marketing Center

– No need to wait to create. Create your own customizable marketing material such as flyers, event kits, business cards, and templates, and find brand items such as logos and helpful documents in the eXp Commercial Marketing Center.

Weekly Training

– eXp University offers about 50 live classes a week covering lead generation, social media, sales training, and technology. All classes are free and in case you miss one, it's recorded and can be found in eXp University's ever-growing on-demand library.

Specialized Training

– eXp Commercial offers a four-week program called "eXcelerate" that helps new agents learn the basic fundamentals of starting and building a successful commercial real estate career. An "Advisor" program offers junior agents mentoring.

Healthcare Program

– eXp Agent Healthcare provides U.S. eXp Commercial agents with innovative and low-cost healthcare choices. (Read about four eXp agents who are saving thousands each year with eXp Agent Healthcare.)

Events and Networking

– eXp Commercial has a robust calendar of events and symposiums to help connect agents and share industry information.
Further Information/Join:
[fluentform id="1″]