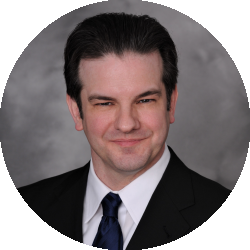 Latest posts by Randolph Taylor
(see all)
15 Risks Inherent in Commercial Real Estate Investment
There are 15 risks inherent in CRE investment as follows:
Cash Flow Risk-volatility in the property's net operating income or cash flow.
Property Value Risk-a reduction in a property's value.
Tenant Risk-loss or bankruptcy of a major tenant.
Market Risk-negative changes in the local real estate market or metropolitan statistical area.
Economic Risk-negative changes in the macroeconomy.
Interest Rate Risk-an increase in interest rates.
Inflation Risk/An increase in inflation.
Leasing Risk-inability to lease vacant space or a drop in lease rates.
Management Risk-poor management policy and operations.
Ownership Risk-loss of critical personnel of owner or sponsor.
Legal, Title, Tax and Political Risk-averse legal, tax and political issues and claims on title.
Construction Risk-development delays, cessation of construction, financial distress of general contractor or sub-contractors and payment defaults.
Entitlement Risk-inability or delay in obtaining project entitlements.
Liquidity Risk-inability to sell the property or convert equity value into cash.
Refinancing Risk-inability to refinance the property.
All investors that own CRE should perform a detailed and systematic review of the above risks and their potential effect on an asset or portfolio.
Contact Us to assist you to evaluate your portfolio and how we can assist you with any acquisitions, dispositions, financing and market data needs.
Source: Globest.com By Joseph J. Ori | December 02, 2019, at 06:08 AM