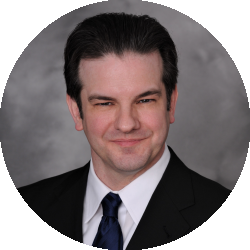 Latest posts by Randolph Taylor
(see all)
Azure Apartments, a multifamily property that Equity Residential owns at 690 Long Bridge St. in San Francisco. (CoStar)
One of the nation's largest apartment developers and investors is experiencing the first signs of recovery in its properties in urban cores throughout the United States since the advent of the pandemic.
Executives at Chicago-based real estate investment trust Equity Residential reported improvements in rental rates, occupancy, move-ins and applications across its portfolio, which mostly consists of high-end multifamily properties in major U.S. cities' downtown areas and nearby suburbs. Specifically, the company's overall occupancy increases of about 1 percentage point include growth in major cities including New York City and San Francisco, where interest plummeted as the pandemic set in.
"If demand is this strong now, we think that, when the vaccines are more fully distributed and cities reopen, our business will really hum," Mark J. Parrell, CEO of Equity Residential, said on a call with analysts Thursday.
Executives said there does not appear to be one singular driving force to attribute to the urban cores' improvements, however, generally improving confidence in cities' eventual return to normalcy, combined with hopes surrounding the official rollout of COVID-19 vaccines, seem to be among the factors helping cities' downtowns bounce back.
Equity Residential's report is largely on-par with the behavior of the national multifamily market, which experienced the first rent gains in six months last month. Throughout the United States, multifamily rent growth in both urban and suburban areas in January outperformed typical January rent growth by roughly 15 basis points, according to John Affleck, vice president of market analytics with CoStar Group, said in a video presentation of the data.
And nationwide, demand for downtown apartments exceeded seasonal norms and far exceeded multifamily demand posted in January 2020. Apartment demand in the suburbs is also above seasonal averages, but still lower than the "extraordinary" demand the market experienced in the latter half of 2020, according to CoStar.
Equity Residential's rent prices posted their first improvements since the pandemic between December and January, gradually improving to an average rent of $2,356 per month from an average rent of $2,287 per month, according to investor materials.
Between December and January, the company's stock of apartments in urban cores saw occupancy increase to 92% from roughly 89.5%, with increases being driven by growing demand in New York and San Francisco where the company said it is also providing leasing concessions. In the company's other properties outside the urban core, occupancy improved between December and January to just under 95.5% from 94.5%, according to public filings from the company.
Renewed Activity
Anecdotally speaking, company executives said they're also beginning to hear from some former residents of properties in San Francisco who are interested in re-migrating into the city. It could be a sign that residents are feeling more confident in the eventual bounce back of the urban core, they said.
Equity Residential's residents are typically high-earning, white collar workers. Most of them have at least a bachelor's degree, executives said, and many of them are employed in growing industries such as technology, biotech and new media, or "industries that we also think are less susceptible over time to job loss" due to automation and other factors, Parrell said.
Still, the company's road to recovery is not over. And while the urban core may be recovering, suburban apartment markets around the country have more quickly recovered and are showing consistently stronger pricing gains.
To that end, executives on the call said they would aim to expand the company's foothold in the suburbs, as well as in a few choice cities.
"We are inclined to further diversify our portfolio in higher end suburban locations in our current markets, as well as into a few select new markets," Parrell said.
One of those markets is Denver, a thriving technology hub that has experienced strong job and population growth in recent years. Executives on the call said they're exploring both investment and development opportunities in Denver.
These new developments would be funded by selling off assets in city centers in existing markets, as well as selling properties elsewhere that no longer meet the company's return parameters, executive said.
"You should expect us to be more active recyclers of capital over the next few years," Parrell said.
Source: Apartment REIT Equity Residential Sees First Signs of More Urban Demand Since the Pandemic