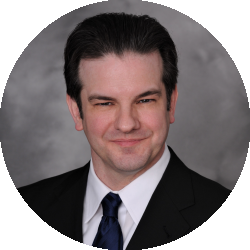 Latest posts by Randolph Taylor
(see all)
More apartment operators are ditching rent concessions offers as vacancies across the country have dropped to historic lows.
The share of apartment leases containing rent discounts is at the lowest ever in RealPage's database that goes back to the early 1990s. This comes as occupancy remains at all-time highs and available apartment units are scarce. However, there are pockets of the market bucking that trend, and they tend to be pricey geographies where discounts are deep. The result is a larger-than-average rent discount for the nation overall.
As of 3rd quarter 2021, only 10.9% of units across the U.S. offered some kind of rent concession. That is less than half the rate seen just two quarters ago and hovers far below the long-term average of about 20%.
Such concessions generally come in the form of free rent, translating to a monthly discount. Over the past five years, monthly discounts for units offering concessions averaged about $50. As of 3rd quarter 2021, concession discounts had more than doubled to stand at $116 per month, on average.
Simply put, fewer units are utilizing concessions, but the value of those concessions has increased.
In another contrast from the recent past, the markets offering the most concessions as a percent of asking rent has drastically shifted since the pandemic. Prior to the COVID-19 pandemic, markets offering the steepest discounts tended to be high-development markets, such as Texas and Sun Belt locales. It was common for operators to offer move-in specials to entice renters at new properties. The pandemic changed that.
As of 3rd quarter 2021, the markets offering the largest discounts as a percent of asking rent tended to be pricey, gateway markets that were plagued with net move-outs and rent cuts throughout the earlier months of the pandemic. Many of these areas are also still seeing a larger-than-average number of units offering concessions as they continue to recover from the pandemic.
New York claimed the title for the market offering the highest concession value at over 12% of asking rent. That's far higher than what the 7% average concession for New York over the past five years. In San Diego, average rent concessions account for nearly 8% of asking rent, far above the 3.6% average seen over the last five years. Other West Coast markets such as San Francisco, Portland and Seattle also have far higher concessions today compared to the five-year average. East Coast markets like Fort Lauderdale and Boston also top the list.
Across the U.S., concessions as a percent of asking rent averaged 6.4% in 3rd quarter, about 2.4% higher than the five-year average of 4%. Average asking rents registered at $1,589 in 3rd quarter, equating to about $1,473 after a concession discount of $116.
Source: Apartment Rent Concession Utilization at All-Time Low