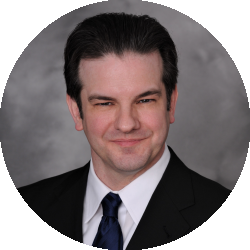 Latest posts by Randolph Taylor
(see all)
Effective asking rents for U.S. apartments climbed 0.6% in February, rising at the fastest single-month pace seen since the middle of 2019. The increase in pricing power proved widespread, as 140 of the 150 metros tracked in RealPage's core data set logged at least a little rent growth.
Even the country's gateway metros, where rents were slashed in 2020, experienced at least slight rent bumps in February. Pricing climbed 0.6% to 0.7% during the past month in Boston, Chicago, Los Angeles, and San Jose, while smaller increases of 0.1% to 0.3% were seen in San Francisco, New York, Washington, DC, and Seattle.
Average monthly rent across the U.S. now stands at $1,422.
Influencing results for the past month, leasing activity is still occurring at a time when seasonal weakness in demand is normal. Preliminary calculations show the nation's occupied apartment count up by more than 30,000 units in February, whereas there typically is no or very little net demand when U.S. temperatures are at their lowest.
Annual Rent Change Varies Drastically Across Metros
Looking to the bigger picture, the annual change in effective asking rents remains negative at -0.9%. The decline primarily reflects huge price cuts in the gateway locales. Rents are off by 14% to 21% year-over-year in San Francisco, San Jose, and New York, by 7% to 8% in Seattle, Boston, and Oakland, and by roughly 5% across Washington, DC, Los Angeles, and Chicago.
At the other end of the performance spectrum, effective asking rents are up sharply year-over-year in some locations. Riverside/San Bernardino leads the way, registering 9% rent growth. Sacramento and Memphis also are doing quite well, as prices are up 6.7% and 6.5%, respectively, in those two spots.
Other metros posting annual rent growth of at least 4% include Greensboro/Winston-Salem, Virginia Beach, Phoenix, Las Vegas, Detroit, Tampa and Atlanta.
Atlanta's appearance among the rent growth leaders is one of the more notable performance results seen in early 2021. All but a handful of the jobs lost in Atlanta back in Spring 2020 now have been replaced. In turn, there's been strong demand for apartments at a time when ongoing construction, now at slightly fewer than 15,000 units, has cooled to a five-year low.
Occupancy Remains in Great Shape
U.S. apartment occupancy has been hovering between 95% and 96% since late 2019. The February figure of 95.4% matches January's result and is basically in line with the February 2020 level of 95.5%.