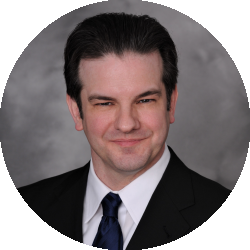 Latest posts by Randolph Taylor
(see all)
The Democratic Party has spent months negotiating within itself to pass a version of President Joe Biden's sweeping plan to spend trillions of dollars on infrastructure, healthcare, childcare, and the environment, and the latest stage of talks has included a provision targeting the real estate of billionaires.
On Monday, Democratic Party leaders are expected to unveil a new tax targeting people with either $1B or more in assets or who have reported $100M in income for three consecutive years, The New York Times reports. The tax would be levied against unrealized capital gains, including increases to the value of real estate.
As Biden and party leadership contend with the demands of centrist holdout Sens. Joe Manchin of West Virginia and Kyrsten Sinema of Arizona, the question of how to fund what is shaping up to be a $1.75 trillion bill — far lower than Biden's initial visions of $3 trillion or more — hinges on Sinema rejecting any increases to the marginal tax rates on individuals or corporations, the Times reports. The proposed tax on the unrealized capital gains of billionaires is expected to only affect 700 taxpayers or the wealthiest 0.0002% of Americans, and raise $200B over the next 10 years.
Currently, the U.S. taxes capital gains only once they have been realized, as with the sale of stocks or other assets that have gained value under an individual or corporation's ownership. Concerns that an infrastructure package could be financed by a steep increase on capital gains are expected to drive increased investment into the federal opportunity zone program before a key deadline passes at the end of this year.
To levy a tax on a heretofore-untaxed type of wealth would require huge levels of new regulations and enforcement mechanisms, which have been in the works for years since Sen. Ron Wyden introduced a similar proposal in 2019, the Times reports.
Even with all that preparatory work, a serious amount of work has been put in to iron out the provisions of such a tax in time for a vote on the latest infrastructure bill to be called by the time Biden meets with world leaders this weekend for a United Nations meeting on climate change in Glasgow, KTEN reports.