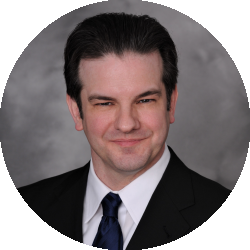 Latest posts by Randolph Taylor
(see all)
With the federal ban on evictions set to expire in two days, the Centers for Disease Control and Prevention has once again extended the eviction moratorium, this time through June 30. This marks the third time an extension has been granted. The CDC first put the order into effect in September 2020 and was set to conclude at the end of the year. In December, it was then extended for a second time through Jan. 31. Once President Joe Biden went into the office, one of the first acts he made was calling the CDC to extend the moratorium on evictions for non-payment of rent through March 31.
However, many of those in the multifamily industry expressed concern over this decision. In a joint statement from the National Multifamily Housing Council and the National Apartment Association, the groups once again expressed disappointment, much like they did previously back in January. The groups mentioned that housing providers have hit the end of their resources after dealing with eviction moratoriums for more than a year, in addition to the financial distressed brought upon by the pandemic.
"Another extension only serves to exacerbate the challenges facing the rental housing industry and does not address the underlying financial stress of apartment residents, instead of forcing households to accumulate insurmountable levels of debt," the statement said.
Assistance needed
Earlier this month, NMHC released the results of its rent collections report, stating that 80.4 percent of U.S. rental households have made rent payments as of March 6. The report came the same week as the $1.9 trillion COVID-19 relief bill was approved and signed into law by President Biden.
The groups stated that direct financial assistance has shown to be the most effective when it comes to keeping residents safe and securely housed. The almost $50 billion allocated for rental assistance "will prove critical in helping those in need as the country emerges from the pandemic, and we must shift focus from legally uncertain federal eviction moratoriums to swift distribution and continued rental assistance funding," according to the statement.
Many states and local governments are turning to software, emergency management firms, and advisory services to assist in dispersing billions of dollars in federal funding through the Emergency Rental Assistance Program.