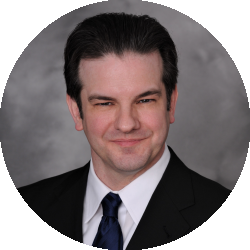 Latest posts by Randolph Taylor
(see all)
Harrison Street and Core Spaces together plan to develop build-to-rent communities in large metropolitan markets such as Austin, Texas. (Getty Images)
Chicago firms Harrison Street and Core Spaces plan to invest $1.5 billion in developing and buying rental homes throughout the country.
The companies on Monday announced a joint venture to invest in build-to-rent communities in large metropolitan markets, saying they will invest as much as $1.5 billion in the emerging real estate sector.
The venture will pair Core Spaces' build-to-rent platform and Harrison Street's large scope, with $39 billion in assets under management in several property types.
Core Spaces and Harrison Street will focus on single-family rental homes within master-planned communities that have high-end amenities and are located in high-growth suburban areas with characteristics such as top-tier school districts, they said in a statement.
"Affordability challenges in the U.S. housing market and changes in lifestyle preferences are driving demand for single-family rentals and we believe our progressive design and hospitality-driven approach will differentiate our BTR communities in the single-family rental market," Dan Goldberg, president of Core Spaces, said in the statement.
The firms join several others that have been pairing up resources to move into the BTR sector.
Earlier this month, Plano, Texas-based More Residential and San Francisco-based Stockbridge Capital Group said they plan to buy $4 billion worth of single-family rental homes.
Late last year, Miami-based Starwood Capital Group acquired Houston-based Land Tejas for an undisclosed sum, and Atlanta-based Invesco Real Estate bought a 75% stake in Avanta Residential, the single-family rental affiliate of El Paso, Texas-based Hunt Cos.
The Harrison Street-Core Spaces venture's development pipeline already has $2.5 billion in total capital, with more than 6,500 units in areas including Austin, Texas; Denver, Colorado; Dallas, Texas; Orlando, Florida; and Nashville, Tennessee. The venture said it already has nine projects in various stages of development.
The firms have invested together in student housing deals on campuses including the University of Illinois at Urbana-Champaign, the University of California at Berkley, University of South Florida, Georgia Institute of Technology, University of Oklahoma, and Auburn University.
"The U.S. single-family BTR market is a rapidly expanding asset class with strong demographic tailwinds, and we are excited to draw from our U.S. student housing BTR experience alongside Core Spaces, an experienced developer and operator with significant residential real estate expertise, to identify attractive investment opportunities," Harrison Street co-founder, Chairman and CEO Christopher Merrill said in the statement.
Harrison Street also invests in properties including life sciences, senior housing, and storage. It also has offices in San Francisco, London, and Toronto.
In another deal announced Monday, Harrison Street said it has acquired 11 medical office properties across six states from Ryan Companies. Tenants in the buildings include Edward-Elmhurst Health of Illinois, Froedtert Health & the Medical College of Wisconsin, and Children's Hospital of Wisconsin.
Harrison Street and Ryan have completed 17 transactions in senior living, medical office, and healthcare, according to the statement.