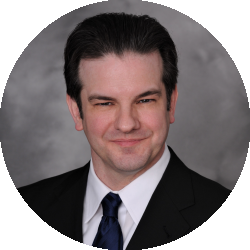 Latest posts by Randolph Taylor
(see all)
The Windy City's housing market is showing resilience, as its home-price growth has topped the national average for the first time in years.
After having one of the lowest growth rates among major cities from 2018 to mid-2022, Chicago now boasts figures considerably higher than the national average, Crain's reported, citing the S&P CoreLogic Case-Shiller Indices.
Values for single-family dwellings sold in the area were up nearly 5 percent in January from the previous year, compared to the nationwide average of 3.8 percent. The city's overall price growth rate of 5.9 percent also squeaked past the national figure of 5.8 percent.
It's possible Chicago's statistics are skewed due to California's residential market plummeting and pulling down the averages. Yet, the recent study is also a sign that the city successfully evaded a bubble crisis, whereas other major metros around the country, like Austin, neared a complete housing crash.
The last time Chicago home price growth outperformed the national average was before 2016. And last year's gain comes on top of the city achieving a 12.5 percent spike in home value from January 2021 to 2022.
However, the steady climb peaked in June of last year, when interest rates and inflation shot up. Chicago's housing market also mirrors the nationwide trend of reverting back to more of a pre-pandemic status.
Plus, the pandemic-fueled housing boom caused a much smaller spike in Chicago than in other metropolitan areas, with Windy City prices rising 24 percent from 2019 through 2022 whereas 16 out of the nation's 20 largest metros had prices shoot up 30 percent or more over the same period, according to Attom.
As Chicago properties put up a stronger resistance to prices sliding back down after interest rates started rising last year, brokers have touted the city's stability, noting prices here may not appreciate as quickly during booms but that the market offers more safety during downturns.
While prices in the area remain stable, especially relative to other cities, home sales are on the decline. A January report showed that transactions fell by 15 percent last year, and the number of new listings dropped 35 percent year-over-year in December.
Source: Chicago Home Price Growth Outpaces Nation for First Time Since 2016