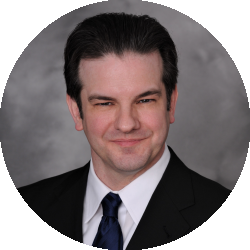 Latest posts by Randolph Taylor
(see all)
Illinois Real Estate Journal recently spoke with Chicago-based Structured Development and Mark Goodman & Associates to round up the year and discuss up-and-coming trends as they relate to their most recent projects.
Multifamily/Mixed-Use
With thousands of units delivered this year alone, some might call it a year for the books. The market itself remained strong, with rent up about 9% in Chicago YOY. Because of the delay in units being delivered. As a result of continued economic roadblocks, rent is predicted to remain robust throughout 2023.
Trends included an emphasis on co-living and mixed-use, and Chicago-based Structured Development is working on a project that encompasses both, according to Mike Drew, Founding Principal.
As part of The Shops at Big Deahl, a $250 million mixed-use, mixed-income complex being built in Chicago's Lincoln Park, Structured Development is adding three new multifamily buildings sited on a half-acre, newly constructed park at 1450 N. Dayton St., bounded by Blackhawk, Dayton and Kingsbury Streets.
One of the buildings, Common Lincoln Park, is a 10-story, 400-bed co-living community—the first of its kind in the neighborhood—that will offer one to four private bedrooms per shared apartment, each furnished, and will include a shared kitchen and living space, as well as in-unit laundry. Many of the units will have en-suite bathrooms and all residences will share access to a fitness center, community lounge, screening room, and the building's various coworking spaces, built to accommodate the increase in people working from home.
Although the units are market rate, co-living is more affordable by nature. Drew said the typical monthly rent of a unit in the building is about $1,500–1,600, versus $2,300–2,500 per month for a comparably-sized studio in the same neighborhood. It's convenient living, especially for newcomers to the market or young professionals looking for a community-based, social atmosphere.
Another draw? Shorter leases are offered portfolio-wide, with the average term length between 10 and 11 months.
Common Lincoln Park is expected to come online in a few months for occupancy in April 2023, but the journey to build hasn't always been smooth, as has been the case with many projects across Chicagoland.
According to Drew, Structured Development took a hit after buying the portfolio due to a higher construction cost, but considering the continually rising inflation rate, the price was locked in at the right time.
Office
Office in Chicago has been slow to bounce back, but the numbers have improved since the beginning of the year, with occupancy up 5–10%. More recently, leasing agents have experienced lulls in demand, but most people share the same belief: it will come back with a new strategy from both owners and users.
Mark Goodman, President of Chicago-based Mark Goodman & Associates, said the key to a successful office building going forward is a well-rounded and unique amenity package, like that offered in newer, higher-quality assets like Fulton Market's 167 Green Street, a 645,000-square-foot dog-friendly building with a hospitality-inspired lounge, rooftop garden, and on-site parking, to name a few. 167 Green Street even has a full-size basketball court, an extreme amenity, but it sets a standard, nevertheless.
Mark Goodman & Associates is currently working with a company that surveys employees to identify the demands that will differentiate their projects from others, but Goodman added that the responsibility doesn't fall solely on the building owner. It's up to the businesses, too, to establish a company culture that attracts employees to the workspace.
"Employees are unable to form an attachment to where they work," Goodman said, "if they don't have a relationship with their co-workers" that goes beyond the screen.
But this might sort itself out in time as businesses continue to figure out what works and what doesn't. Some aren't requiring people to work in office at all, while others are, and many maintain the option that the latter will perform better across the board. How long it will take for businesses to share the same view is unknown.
"That's not the case now because employees want flexibility, but if businesses that require in-office attendance perform better than those that don't, eventually that will begin to take hold," Goodman said.
Source: Co-living the solution to rising apartment rents?