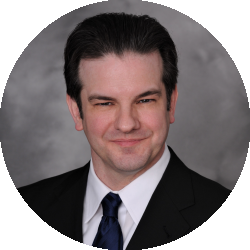 Latest posts by Randolph Taylor
(see all)
Modifications on commercial real estate-related collateralized loan obligations spiked in the second quarter to $4B as more property owners sought refuge from encroaching maturity dates and rising interest rates.
That figure is a 300% increase from the first quarter, when $1B in CLOs were modified, according to DBRS Morningstar.
The modifications represent a number of different strategies to buy time for landlords, Morningstar said in its quarterly CRE CLO report. Those include increasing a loan balance, changing an interest rate, deferring contractual payments, extending a maturity date or allowing a borrower to access existing reserves.
"In most cases, lenders appear to employ modification strategies to assist borrowers in achieving business plans that are behind schedule," the Morningstar report says.
Modifications on CLOs backing apartment properties grew to 10.6% quarter-over-quarter with an unpaid loan balance of $5B, according to the report.
Apartment owners in the Sun Belt in particular are feeling the pinch, Bloomberg reported, as a glut of new supply hits the market, denting rent growth as loans approach renewal.
Office and retail modifications grew at a slower pace, but office still has a higher share than multifamily, with 14.5% of office-backed CLOs modified in Q2.
The surge in modifications doesn't point to immediate collapse, according to DBRS Morningstar Vice President Stephen Koehler, who oversees CRE CLOs.
"It's kind of a 'Keep your eyes on this. Don't forget about this,' but not like a siren going off," Koehler told Bloomberg.
CLO delinquencies edged up, according to Morningstar. In June 2023, the overall delinquency rate for CRE CLOs came in at 3.14%, a 15-basis-point increase from 2.99% in March but up 2.25% from a year earlier.
Special servicing on CLOs, however, dipped by 27 basis points from Q1, the first quarterly decrease in more than a year, Morningstar said.
Source: Commercial Real Estate Loan Modifications Quadruple, With Multifamily Leading The Way