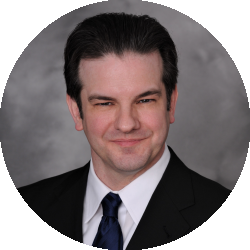 Latest posts by Randolph Taylor
(see all)
Demand for market-rate apartments in 2021 soared far above the highest levels on record in the three decades RealPage has tracked the market. Net demand totaled more than 673,000 units – obliterating the previous high set in 2000 by a remarkable 66%. Demand would have been even stronger if not for record-low vacancy, severely limiting the number of units available to rent.
Strong demand drove up apartment occupancy 2.1 basis points year-over-year to 97.5%. Both the increase and the resulting rate were the highest on record since RealPage began tracking apartments in the early 1990s.
Household formation is likely occurring at a faster clip than official government data sources are reporting. It's not just apartments. We're seeing huge demand and ultra-low availability for all types of housing – including for-sale homes and single-family rentals – in essentially every city and at every price point.
The Sun Belt and Mountain/Desert regions combined to account for more than half of the nation's apartment demand in 2021, led by Dallas/Fort Worth's 7.4% share of the U.S. total.
Remarkably, occupancy rates hit or top 96% in 148 of the nation's 150 largest metro areas. (For context, a rate of 95-96% is traditionally considered "full" when accounting for normal turnover time between leases.) The only exceptions are a pair of small Texas markets: Corpus Christi and Midland/Odessa.
Severely limited availability has led to price appreciation in all types of housing, including apartments. Effective asking rents on new leases increased a record-high 14.4% in 2021. However, there are signs that rent growth could soon moderate – though not dramatically. True new lease rent growth (the replacement rent a new renter pays compared to the previous renter of the same unit) peaked in August and has inched down since then. Asking rents, the traditional headline metric, tend to be a lagging indicator.
New lease rent growth in 2021 reached double-digits in 103 of the nation's 150 largest metros. Florida and Desert region markets led the way, with appreciation topping 20% in 11 Florida markets: Naples, Sarasota, West Palm Beach, Fort Myers, Tampa, Fort Lauderdale, Port St. Lucie, Orlando, Jacksonville, Palm Bay, and Miami. Outside the Sunshine State, 11 more metros topped 20% – including Phoenix, Las Vegas, Austin, Raleigh/Durham, Atlanta, and Salt Lake City.
In one major positive sign, renter incomes continued to soar upward – keeping rent-to-income ratios in the low 20% for the average renter household signing a new lease. New renter incomes registered at $70,116 nationally, up 11% above the pre-pandemic high.
It's tremendously encouraging to see that for the vast majority of market-rate renters, apartments remain affordable. With this big wave of new demand coming in, these renters are bringing big incomes and they are paying rent on time. We've seen this not only in our own data but in reporting from all the publicly traded rental housing REITs. However, averages and medians do not tell the full story. Not every household could afford market-rate rentals even prior to the pandemic, and as much as we need more housing of all types, our country remains in desperate need of more affordable housing.
One encouraging sign: Unlike in single-family, multifamily new supply continues to hit the market in large volumes – and even more is on the way. Nearly 360,000 market-rate apartment units completed in 2021. That's the biggest addition in more than three decades. Another 682,000 units are under construction. Of those, roughly 426,000 are scheduled to complete in 2022 – marking the first time since 1987 supply will top the 400,000-unit mark.
The increase in supply is great news for renters unable to find available housing. We need more housing – all types of housing. But most of these new apartments are higher-rent, Class A+ communities. Affordable housing requires government support and funding in various forms, and there simply isn't enough of that across most of the country right now.
Construction leaders remain the usual markets, led by Dallas/Fort Worth, Phoenix, and New York. On a relative basis (construction relative to the size of the market), metros seeing significant volumes of supply underway include Nashville, Austin, Salt Lake City, Phoenix, Charlotte, Raleigh/Durham, and Jacksonville – all high-demand areas.
"Multifamily starts have been robust over the last decade and stalled only briefly when the pandemic first hit before re-accelerating again," said Carl Whitaker, RealPage's Director of Research and Analysis. "Starts in 2022 will likely top 2021 levels, meaning completions should remain very high through at least 2023-2024. That's especially true in many of the nation's Sun Belt metros, most notably D/FW, Austin, Phoenix, and Nashville."