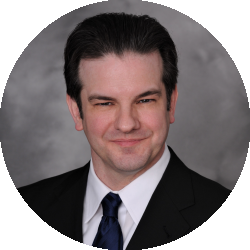 Latest posts by Randolph Taylor
(see all)
Areas near Phoenix and Dallas are poised to perform well in 2022.
There are hot apartment markets such as Phoenix and Dallas projected to do well this year, but understanding the fundamentals in those areas' key submarkets can prove even more valuable to investors and developers.
Much has been written about the scorching hot Phoenix market, for example. Greg Willett, Vice President of Marcus & Millichap's Institutional Property Advisors (IPA) multifamily research, points more specifically to its nearby cities such as Tempe, Chandler, and Gilbert on the west side of metro Phoenix.
Development is the heaviest downtown and in West Valley suburbs such as Glendale, Ariz., according to Marcus & Millichap's report. Net absorption surpasses 19,000 units, the highest annual total since at least 2000. Still, the record-setting wave of supply results in a slight vacancy increase to 2.8 percent.
Rent growth will settle from last year's 21.9 percent gain but remain strong. The mean will jump to $1,630 per month in 2022, aligning with the 2016-2020 annual average growth rate.
More buyers pursue Class B and C assets Downtown and in North Phoenix. These may better align with the budgets of some renters in the area amid a wave of new modern facilities.
A Closer Look at Dallas
Likewise in the Dallas metro, Willett said nearby locations such as Frisco, Allen, and McKinney on the north side of metro Dallas were ones to watch.
Amid rapid population growth and household formation, assets in Dallas-Fort Worth are attractive to investors throughout the world, according to the report.
"The sizable field of buyers eager to acquire properties in the Metroplex is pushing up sale prices and compressing yields. From 2013 to 2020 the mean sale price increased by an average of more than 10 percent per year, a trajectory sustained in 2021.
"The average cap rate also dipped below 5 percent for the first time on record last year. Many buyers are following household formation trends to North Dallas suburbs, with deal velocity ramping up in locations beyond Interstate 635 like Carrollton, Frisco, and Garland.
"Areas that will receive the most new supply include Frisco, South Arlington-Mansfield, and Intown Dallas. Following a 190-basis-point drop in 2021, downward vacancy movement continues this year as net absorption exceeds new supply. The rate will fall to a two-plus decade low of 3.6 percent. It will be difficult to mirror the 12 percent gain from last year, but rent growth in 2022 will be the second-fastest in the past six years."
The mean effective rate will reach $1,395 per month, Marcus & Millichap forecasted. Competition for assets in North Dallas suburbs, Downtown, and in the Mid-Cities will lead buyers to search farther out. Denton, McKinney, and Waxahachie may offer compelling prospects.
Willett added that key suburban job centers across the entire state of Florida continue to perform well.
Looking Elsewhere
"Performances lagged to some degree in most urban core settings across the country, but even the worst-performing neighborhoods generally made progress viewed relative to 2020 results," Willett said. "By the end of 2021, the only places where rents had not fully recovered to pre-pandemic levels were in the San Francisco Bay area and select neighborhoods in metro New York."
Marcus & Millichap this week released its full 2022 apartment market forecast, citing Orlando and Las Vegas as its best bets overall for 2022.