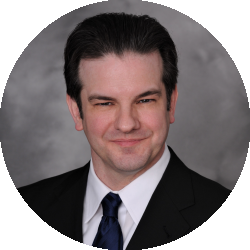 Latest posts by Randolph Taylor
(see all)
Researching and evaluating property data can be complicated and time-consuming across residential and commercial real estate. But thanks to eXp Enriched Data, eXp Realty agents now have a one-stop solution for all things connected to big data in residential and commercial real estate.
With unprecedented access to 152 million U.S. commercial and residential property records, agents can help their clients make informed decisions, and ultimately grow their businesses.
eXp Enriched Data Provides:
Market-Leading Data:

property data, analytics, tax records, mortgage records, building permits, rent rolls, property financials, and owner information matched with unique algorithms and up to 10+ years of history and 1,300 lines of data.
Data Quality and Accuracy:

daily updates as users input information into the platform. That data is then standardized, cleansed, scored, and optimized.
More Than 10 Million Weekly Data Field Updates:

more than 7 million residential and 3 million commercial data fields are updated each week.
Seamless Data Flow:

powerful and seamless data flow and analysis with the ability to instantaneously share.
"We help eXp Realty agents save time by aggregating data on their behalf and providing them access to the most advanced applications to analyze properties nationally," said Benjamin Greenberg, managing director of eXp Enriched Data. "eXp Enriched Data provides agents the ability to perform property valuation opinions with unprecedented speed for more than 152 million residential and commercial properties across the U.S."
eXp Enriched Data Offers Three Applications:
ERE

(Enriched Real Estate): 32 million real-time commercial property records and guesstimate values
CARS

(Commercial Assessment Report System): commercial valuation application with ability to write commercial broker price opinions in minutes
VAL

(ResiValue): valuation application with the ability to write residential opinion of value in minutes
VAL by eXp Enriched Data will launch nationally in the second quarter of 2022 and is currently available to agents in Texas. The program provides eXp Realty agents data sourced from public records and MLS IDX feeds and provides automation of adjustments, calculations, and final deliverable reports. It delivers a price opinion that is accepted by the Federal National Mortgage Association, relocation companies, and mortgage servicer companies.