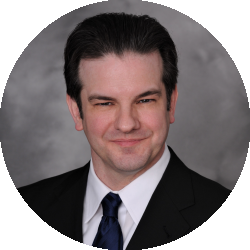 Latest posts by Randolph Taylor
(see all)
New lease pricing should continue to increase throughout the summer after rising 20% over the last eight months.
Multifamily rents have increased significantly for new leases while concessions have tanked—and the sector is showing no signs of cooling off, according to a group of analysts from MRI Software.
"Two years after the onset of the COVID-19 pandemic, the multifamily market finds itself in a familiar position entering peak season: unemployment has returned to historical lows, housing demand continues to be strong, new supply continues to lag need and housing affordability is back in the headlines," the report says. "These macroeconomic factors, which are normalizing as we move from pandemic to endemic, are setting up owners and operators for strong pricing power as seasonal demand peaks arrive."
MRI predicts that new lease pricing should continue to increase throughout the summer after ticking up roughly 20% over the last eight months. Data from Yardi Matrix reveals that multifamily asking rents ticked up yet another $10 in February to hit a national average of $1,628, with year-over-year growth also posting a 15.4% increase.
And the increases won't be limited to new deals, either. "The widening gap between market-rate and in-place lease rates will likely lead to aggressively higher renewal offers intended to close the gap, or to drive new availability that will be filled at current higher market rates," MRI experts predict, adding that some renewal offers may feel "brutal" to existing residents.
That will be particularly true as concession volumes have returned to pre-COVID levels. Concessions peaked last summer as operators used discounts to lure new residents into their communities but have decreased steadily since against a backdrop of rising prices and surging demand.
According to MRI, on-time payment performance has also bounced back in recent months and is near pre-pandemic levels.
"It's already a landlord's market," says Brian Zrimsek, Industry Principal, MRI Software. "And we're about to enter the summer season, which traditionally is the most active and lucrative season for leasing. Given the other market forces we're experiencing, such as low unemployment, low supply of new housing, and high inflation, we can expect a challenging summer for renters."