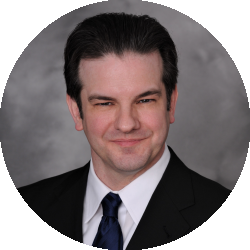 Latest posts by Randolph Taylor
(see all)
Expenses for Apartment Owners Continue to Outpace Rents
There was an 8.6% spike in expenses in Q2.
Operational costs for apartment companies grew by 8.6 percent on average year-over-year in the second quarter of 2023, according to a new report from Marcus & Millichap.
Effective rents rose at nearly twice the pace of expenses during the yearlong period ending in June 2022, but those trends inverted over the following 12 months due to "persistent inflationary pressures," the report said.
Expense growth began to taper after peaking at the end of last year. 
Nonetheless, this is all adding up to higher debt costs, coupled with rapid insurance hikes, leading to stalled project proposals and delays at build sites. 
"Some developers may shorten hold times upon completion to tap cash after unexpected cost adjustments strained budgets," the report said.
The cost hikes in the past year were most visible in turnover, marketing, and especially insurance costs, with each rising by more than 10 percent year-over-year.
Also factoring negatively to their bottom lines were rising costs in administrative, taxes, management, and payroll, which each grew more than 7 percent. 
Last month, GlobeSt.com reported that operating expenses on average had risen 28%.
In some worst cases, property owners and developers in Florida are bracing for potential insurance increases of more than 200 percent.
Indeed, ballooning insurance rates have been the primary catalyst for expense growth, increasing by 33 percent year-over-year on average in Q2 2023.
Nowhere is this worse than in natural disaster-prone metros, which command costlier insurance premiums, and yet, continue to attract renters and homeowners.
The six major Florida metros each saw insurance costs rise at a faster pace than the national mean over the past 12 months. Insurance rates per unit in these Florida markets exceeded the overall US metric by $35 to $175 on average in Q2 this year, according to the report.
Other locations with notable insurance hikes over the past year include Kansas City, Oakland, Orange County, and Phoenix. Midwest and select Sun Belt markets enjoy lower premiums. 
Marcus & Millichap reported that insurance costs per unit rose by less than 10 percent year-over-year on average in just five major US markets as of Q2 2023, including Columbus, Detroit, Milwaukee, Pittsburgh, and St. Louis.
Other metros such as Charlotte, Las Vegas, Raleigh, and Reno, meanwhile, had relatively mild adjustments and remained among the 10 lowest major markets for insurance costs per unit. Some developers and investors may shift their attention to these locations, according to the report.
Source: Expenses for Apartment Owners Continue to Outpace Rents