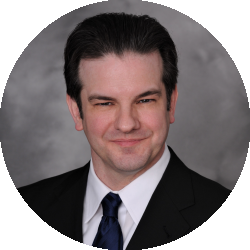 Latest posts by Randolph Taylor
(see all)
Look around. If you're a multifamily housing investor, you've seen a steady increase in the number of condos and apartment complexes popping up everywhere. Currently, 35% of the U.S. population is renters, and that figure is rising. However, for owners and operators of multifamily communities, attracting and retaining residents will depend on the ability to integrate amenities and services that meet the expectations of today's (and tomorrow's) increasingly savvy residents. The emergence and adoption of cutting-edge technologies is just the ticket for meeting that challenge.
Here are five predictions that I believe will gain momentum and revolutionize the work and leisure lifestyles for residents as well as optimize investments for owners and operators.
1. Prepare to experience a virtual living space beyond your imagination.
Virtual and augmented reality technologies are reinventing the leasing process for both agents and residents. The savings in time, effort, and costs for leasing agents are substantial. Donning lightweight AR headsets, prospective residents can tour multifamily communities online and enter a virtual world where realistic avatars walk them through floor plans and community amenities.
Digital layouts can allow renters to visualize how their existing furnishings will fit, experiencing how it would feel to actually live there. This virtual staging can eliminate on-site staging and photography costs, reducing the time, staff, and office space needed to maintain property portfolios.
Strategic planning and problem-solving for properties can be done directly from the office. VR can be effective for employee training, and AR glasses in the field can enable maintenance staff to collaborate with the central office for issues and repairs. Virtual application possibilities are endless and can enhance the experience for both operators and potential residents.
2. Retire your leather billfold for a crypto wallet.
Cryptocurrencies like Bitcoin are gaining wider understanding, acceptance, and use across many industries. There has been a steady climb in consumer interest and investment, particularly among Millennials.
A form of potential online digital payment for goods and services, crypto relies on blockchain technology that tracks and records each transaction in a decentralized manner through a distributed ledger. Its secure data sharing and strong privacy can eliminate attempts at data manipulation. With tight security, transparent record-keeping, instant transfers, and no government controls or "middleman" fees, cryptocurrency may become an attractive option for multifamily operators as well as residents.
Some forward-thinking multifamily operators are already accepting Bitcoin for rental payments as well as offering Bitcoin rewards for positive resident behaviors and referrals. As Forbes notes: "Blockchain can make MLS property data more centralized and accessible, [with] title records easier to track and transfer." Multifamily operators would be wise to keep a watchful eye on this rising currency movement and consider the many benefits and applications.
3. Kick the traditional parking garage to the curb.
Instead of vast underground lots with space(s) designated for every unit, multifamily parking in the future may look quite different. Owners might partner with car share companies for residents to use the services of electric cars only as needed. Dedicated pickup and drop-off zones would allow for the convenient use of autonomous vehicles and rideshare services.
Residents with a focus on "green" initiatives already rely on public transportation and walkability factors. Bike storage, rental amenities, and other reward incentives for carless residents should attract rental applicants to properties offering these features.
With less dedicated parking, multifamily owners can use the reclaimed space for amenities like halls for community activities or even shared VR rooms.
4. The knock at the door could be your bot buddy.
Consumers have developed high expectations for service delivery, and technological innovations are rising to meet these demands. What once seemed like science fiction is fast becoming reality.
For example, Amazon has patented blimp warehouses where AI-based drones will fly back and forth to pick up packages and deliver them to drop zones below. By early 2022, Wing—Alphabet's drone service—had already made 200,000 deliveries.
In the very near future, multifamily communities could provide myriad drone and bot services to benefit residents and improve the bottom line as they deliver right to your door. With NASA working on urban air mobility maps of metro air spaces, this futuristic image of autonomous drones above and robots below is no longer far-fetched.
5. Net-zero emission designs will bring sunny days for multifamily units.
The promise of lower utility bills can be a major incentive in choosing a unit. Multifamily operators are capitalizing on the benefits of cheap, clean, and renewable energy sources.
According to the Net Zero Energy Coalition's latest report, multifamily living now accounts for 58% of all net-zero carbon units in the U.S. that are under construction, newly completed, or in the design phase. In California, all new multifamily housing construction must have solar panels for dwellings up to three stories.
Communities sharing solar arrays, energy allocations, and credits will be distributed across multiple user accounts. Common areas converted to solar could save thousands or millions each year, and revenue from the sale of excess energy can lead to a quick ROI and future revenue growth. Most importantly, many residents should be attracted to units with cost-saving amenities and "green" initiatives.
Embrace transformation for the new multifamily paradigm.
There's no crystal ball to affirm my predictions, but I'm certain these and other transformative technologies will reshape our work and leisure lifestyles—not to mention the multifamily living experience—in ways we can't even begin to imagine.
Multifamily owners and operators should plan now for the future and integrate these trends in some manner over the next three to five years. Those who make the leap should gain a competitive edge. Start building community into your properties while providing the kind of cutting-edge advancements and amenities that residents are seeking. Happy long-term residents (and a healthy bottom line) should be your reward.