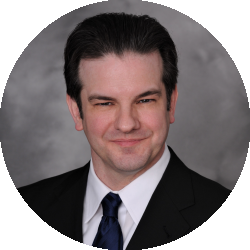 Latest posts by Randolph Taylor
(see all)
Finding workers and materials is creating challenges in new and value-add projects.
Labor availability continues to challenge apartment operators' ability to build new development or perform value-add projects. Whereas the saying goes: Real estate is all about location, location, location; today, it's more about labor, labor, labor.
Mike Clow, Executive Managing Director, Global Property Management, Greystar; and Jay Curran, President, Multifamily, Crescent Communities; discussed these trends as well as materials costs during a session at NMHC's 2022 Apartment Strategies Conference in Orlando.
The pair also focused on building types and trending markets.
"Build-to-rent, single-family rentals used to be something you'd mostly see in the Sunbelt, but now it's a conversation we're having every day in many other parts of the country," Clow said. "And where we want to develop, we have to ask: Do we have enough labor in place?"
For market-rate apartments, the past 12 months and the work-from-home demographic have created new growth markets.
"It's not just going to be to develop in Phoenix. You have to look at areas like Spokane, Albuquerque, Tucson, Boise and Reno – trying to get there as fast as we can."
Said Curran, "I've never heard the word Boise more often in my life."
On the other hand, Clow said he's not looking in California. "The people there seem to not be able to get out of there fast enough given its government policies," he said.
Paying More to Get Faster Delivery
Clow said Greystar is taking a different approach with suppliers for its value-add projects.
"We're finding that today you have to buy your materials closer to home, in the United States," he said. "You're going to have to pay more, but you get the materials faster."
Supply-chain management and availability "is changing the entire planning schedule," Clow said. "And when you have a chance to get these materials, or for another example, appliances, you do it, and you want to be able to store them for when you need them. If you are planning nine or 10 months out, buy it now."
He said that with renovations, "you have to pay attention to your schedule of move-outs. We're doing less customization on the work we perform and we're even starting some of the processes before the resident moves out, such as measuring cabinets and choosing finishes. Overall, this process has become more complicated."
Said Curran, "Lumber prices are still volatile and so is copper, aluminum; siding and windows are a challenge. Hard costs for projects are going for about 15 to 20 percent higher; raising rents helps to pay for this."
Onsite Automation Now Permanent
Because of COVID-19, operators used technology to shift how they did things onsite such as tours and leasing, Clow said.
"This change has to become permanent," he said. "We have to get better at doing more with fewer people. About two years ago, we outsourced some of these duties overseas and now, that looks like an even smarter move. It has helped us to automate more, go paperless when we can, and operate 24-7.
"And given today's hiring challenges, we probably couldn't have even hired for those positions anyway. The initial investment for some of this technology is expensive, but you have got to figure out how to make it happen."
Additionally, Clow said that these moves to automation can become challenging at the site level because not all residents are onboard with it.
Source: For Apartment Developers It's All About Labor Labor Labor