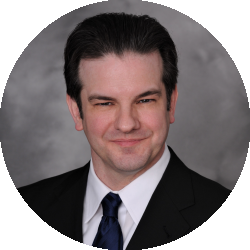 Latest posts by Randolph Taylor
(see all)
Apartment seekers in Chicago are in for quite the challenge (Seriously, I toured 10 units in the last few weeks alone). But what if we told you snagging a suburban rental is even harder?

Actually, the challenge persists all across the Midwest. And while it's great for the regional economy, it's not so great for renter morale—or their wallets.

Though Miami was the most competitive rental market during this summer's peak moving season, the Midwest has been declared America's hottest apartment region, due to the wide range of housing options and a lower cost of living compared to the coasts.

In their newest report, RentCafe analyzed 139 markets in the U.S. where data was available, by using five relevant metrics to rank the nation's hottest renting spots in peak season: (1) the number of days apartments stayed vacant; (2) the percentage of apartments that were occupied by renters; (3) how many renters applied for the same available apartment; (4) the percentage of renters who renewed their leases; and (5) the share of new apartments opened recently. To determine the rental market's competitiveness, they calculated a Rental Competitivity Index (RCI). In peak rental season, the national score was 60, which means that the apartment market was moderately competitive during the year's busiest time for renting.

Let's get into it.

First up on the list, Milwaukee, Wisconsin, emerged as the second most competitive rental market in the country in peak rental season, with a RCI score of 116. Available rental apartments here fill within a month, with 16 renters competing for each vacant unit.

Following as the fourth-hottest rental market in the country, Suburban Chicago boasted a RCI score of 112. Cities like Joliet, Aurora, Naperville, Elgin or Skokie in Illinois—stretching as far as Gary and Hammond in Indiana—offer more space and a less congested place to call home, driving competition, based on the report.

In fact, Suburban Chicago climbed six spots since the start of the rental season. And with less that 5% of the rentals here available and little to no apartments built recently, 67.3% of apartment dwellers in the area decided to just stay put.

Not to mention, RentCafe reported that those who are looking for a new home must compete with 14 other renters to secure an apartment. On average, a vacant unit in Suburban Chicago is occupied within 33 days.

Other Midwestern markets that are highly competitive include Grand Rapids, Michigan; Omaha, Nebraska; Kansas City, Kansas; Cincinnati; and Chicago.
Source: Four words that sum up the apartment search in Chicago? A real "suite" challenge