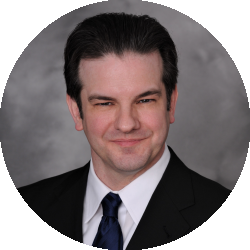 Latest posts by Randolph Taylor
(see all)
Are you interested in learning more about Commercial Real Estate? eXp University is in collaboration with NCREA, The National Commercial Real Estate Association to present the Introduction to Commercial Real Estate Training Course on March 28-30th. This 3-day virtual training course, valued at $600, is offered for FREE through eXp! You do not have to be an eXp Agent to attend the training. This event is open to EVERYONE!
About the NCREA
The National Commercial Real Estate Association (NCREA) is a leader in commercial real estate training, coaching, and consultation. It was founded by Michael Simpson and has helped thousands of real estate agents, brokers, investors, and associations receive the training and coaching to navigate commercial transactions and build a successful career. Their programs are designed exclusively for residential, commercial, and resimercial agents.
This 3-day training event is geared towards those at the beginning of their career in commercial real estate. Agents who attend all 3 days of training and pass the test will receive the NCREA designation.
What You'll Learn
Commercial real estate fundamentals
How to prospect and stand out
The NCREA patented GRID system, a lead generation program
Learn more about the event and register HERE: https://bit.ly/38XLTGn
Are you interested in joining exp commercial?
Enjoy more earning potential, more networking opportunities, more flexibility, and more access to the latest tools and technology when you become an eXp Commercial broker.
No Desk Fees, Royalty Fees, or Franchise Fees
$250 capped transaction fee. Once capped transaction fees total $5000, the agent qualifies for ICON status. The transaction fee remains at $250 per transaction.
$250 Monthly cloud brokerage fee includes Reonomy national access, Buildout Elite CRM, Marketing Center Listing Syndication. and skySlope Transaction Management.
Agents can become shareholders at eXp commercial. NASDAQ: EXPI