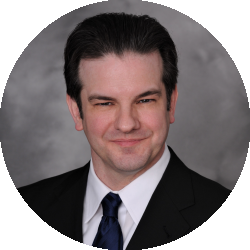 Latest posts by Randolph Taylor
(see all)
Newcomers seeking warm weather, topped off by a sea of remote workers, have made Florida the most sought-after region by renters this year. But developers are struggling to keep up with the new wave, putting apartment seekers in a tight spot.
Of course, Florida renters aren't the only ones to experience this. It's happening across the U.S — and Suburban Chicago shares the list with Florida as one of the most competitive markets at No. 15, based on a new report by RentCafe.
This isn't surprising. Competition among home-hungry renters has been especially fierce due mostly to high occupancy, low supply, and record-high lease renewal rates.
To break it down, Suburban Chicago reached a record-high occupancy rate of nearly 96%.
One-third of renters decided to move into a new apartment during the year, while 68% of people renting in Suburban Chicago chose to stay put and renew their leases, further contributing to the limited housing options for prospective tenants.
And for the lucky ones who did find an available unit in the area? There were, on average, 18 apartment seekers applying for it.
Unfortunately, this news is only followed by more not-so-great news…for renters.
RentCafe said Suburban Chicago is far from meeting demand, as it increased its apartment stock by only 0.3% in the first half of the year.
Things in Urban Chicago, by comparison, are hardly better. Occupancy rates reached nearly 94%, the average number of prospective renters applying for one available unit being 12. Moreover, 56.5% of renters renewed their leases in the first part of the year, and the share of new apartments increased by 0.95%.
Other Midwest cities to make RentCafe's list include Grand Rapids, MI, Milwaukee, WI, and Omaha, NE.
U.S. wide, RentCafe found that, in June, on average:
14 renters competed for a vacant apartment;
35 was the number of days rentals were vacant;
0.7% of the available apartments were built in the first part of the year;
61.7% of renters renewed their leases in the first part of the year;
95.5% of apartments were occupied at the start of the rental season.