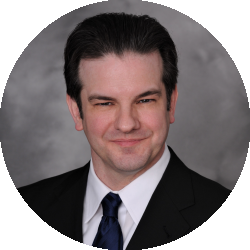 Latest posts by Randolph Taylor
(see all)
How strong is the country's multifamily market? A new study by RentCafe found that 43.7 million U.S. households lived in rentals in 2021. That's the highest this figure has been in the last 55 years.
And one-third of the people renting multifamily units this decade say that they are renting by choice, not a necessity, according to RentCafe.
This trend doesn't look ready to slow, either. RentCafe reported that as many as 101 zip codes in the country switched from owner-majority to renter-majority during the last decade. Today, there are more renters than homeowners in 41% of the zip codes in the United States 50 largest cities.
The 43240 zip code in Columbus, Ohio, saw the fastest increase in the number of renters, RentCafe said. In 2011, this zip code saw 1,192 renters. In 2020, that number had risen to 3,067, an increase of 157.3%. About 68% of the people living in this zip code are renters.
The 60606 zip code in Chicago ranked second on this list. In 2011, this zip code had 807 renters. In 2020, that figure had jumped 151.2% to 2,027. Here, renters account for 63% of the zip code's population.
According to RentCafe's research, the number of renters in the United States rose by 12% from 2011 to 2020. That is three times faster than the increase of 4% in homeowners during this same time.
Many of the zip codes with the fastest-growing renter populations are in city cores, RentCafe said. Eight of the 20 neighborhoods that grew their renter populations by more than 80% in the past decade are in or near downtowns.
A good example of this trend in the Midwest is zip code 55415 in central Minneapolis. According to RentCafe, this zip code saw a jump of 162% in its number of renters. This Twin Cities downtown zip code is now twice as renter-friendly as it was in 2011.
And in Nashville's zip code of 37228, 100% of the area's 1,289 residents are renters.
Source: Here come the renters: U.S. households living in rental units hits 55-year high in 2021