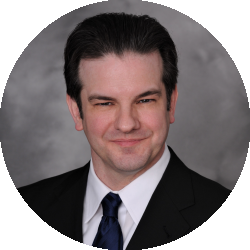 Latest posts by Randolph Taylor
(see all)
Here's Where To Find the Nation's Strongest and Weakest Apartment Rent Growth
Chicago Posts Top Rent Growth, Outpacing Other Major Markets
For the first time in more than 20 years, Chicago's apartment rent growth is the highest among its major market peers over the course of three consecutive quarters.
Apartment rents in Chicago are rising 3.6% annually, three times higher than the national average of 1.2%. Chicago's annual rent growth also is more than five times the average of nearly 20 other major metropolitan areas.
Boston, with annual rent growth of 3.4%, is in second place. Philadelphia came in third with annual rent growth of 2.6% — almost 30% lower than Chicago's. The markets with the lowest annual rent growth were Austin, Texas, then Phoenix, Arizona, and Atlanta, Georgia, all posting year-over-year respective losses of 3.9%, 2.5% and 2.3%.
While Chicago's apartment rent growth rate may be tepid at times, it is frequently steady. As such, Chicago's apartment rent gains never topped the 7.9% growth it posted during the first quarter of 2022, while other markets' rents went sky high. Though the current 3.6% year-over-year rent growth rate is lower than the rate posted 20 months ago, it is above the market's 2.3% all-time average.
Contrast with Phoenix, which recorded annual multifamily rent growth of almost 20%, while annual growth in Austin and Atlanta topped 17% during 2022's first quarter. These three markets may be settling into a period of price adjustment for area residents.
Chicago's multifamily market is also balanced with a just-in-time inventory mindset. For example, the 13,000 units in the under-construction pipeline represent an inventory expansion of only 2.3%. To put this number into context, the national average for inventory growth is 5.2%, while the identified 20 major markets are expanding by 6.8% on average.
With no inventory boom putting outsized pressure on established area landlords to lower their rents to fill their units, owners of three-star apartments are in a unique position to raise their rents in response to demand in the market.
It is no wonder that with limited new inventory competition, three-star properties, which dominate Chicago's landscape, can maintain their rent growth ascendency established almost a year ago. Therefore, CoStar's multifamily rent growth forecast calls for three-star properties' yearly dominance over one- and two-, as well as four- and five-star properties to persist through at least the second quarter of 2024.
Source: Here's Where To Find the Nation's Strongest and Weakest Apartment Rent Growth