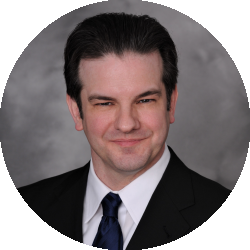 Latest posts by Randolph Taylor
(see all)
Here's Why Deals Will Increase in Q4
There is more certainty around valuations from both buyer and seller.
There is less buyer/seller disconnect in the marketplace as the frequency of interest rate hikes and the size of those hikes have decreased, according to Marcus & Millichap.
Buyers and sellers are beginning to better understand the value of the real estate, John Sebree, Senior Vice President, Multifamily Housing Division, Marcus & Millichap, said in a recent news video.
"Buyers and sellers are getting much closer to the middle ground or that common place where they can agree on the value," he said.
"And as a result, combined with the amount of fundamental activity that we've seen increase over the past 90 days, we are looking at the fourth quarter and feeling pretty confident that the amount of transaction velocity and the number of closings we're going to see in the marketplace will increase substantially."
Because the number of buyers is somewhat limited, they can do deals with little competition, according to Sebree.
"We also know there are a tremendous amount of funds on the sidelines waiting for the opportunity to jump back in, which will increase the competition for available assets," he said.
There's been substantial uncertainty on underwriting lately, such as in taxes, insurance, and utilities. But that has calmed down a bit lately, he said.
"Looking ahead, we know the number of properties that are going to be coming to market is going to increase," according to Sebree. "We know that simply from our BOV activity and our conversations with owners. We also know, based on our conversations, that the number of buyers in the marketplace is increasing and will continue to increase."
He said interest rates are one factor that must be monitored because of its uncertainty. 
"But overall, I'm very optimistic about what I see on the horizon," Sebree said.
Source: Here's Why Deals Will Increase in Q4