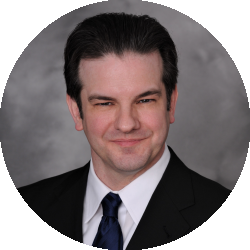 Latest posts by Randolph Taylor
(see all)
Unprecedented demand for luxury apartments has been a key component in 2021's record occupancy and rent growth performance in the multifamily rental sector.
Class A apartment occupancy currently stands at 97.1%, the tightest rate recorded in the RealPage data history that goes back three decades. Effective asking rents for new leases are up a stunning 15.8% year over year in luxury communities, registering the biggest increase in any product category.
Helping support strong demand for Class A apartments, the job formation pace has been quite robust in high-paying employment sectors. Also, momentum shifts in the for-sale sector are having an impact on the absorption of luxury rentals. Big jumps in for-sale pricing have reduced the number of renters who meet the financial qualifications to buy. Furthermore, some households who opted to sell their homes during the recent price run-up are now opting to rent at least for the short term.
Look for affluent households to continue to fuel a big portion of all demand for rental housing in the foreseeable future, but where and what they rent is likely to evolve.
Smaller Urban Core Units
While only Manhattan and urban core San Francisco suffered sizable net losses of renters in 2020, the downtown apartment sector stagnated to some degree in most metros, even Sun Belt locations. There was demand, on the net, but it didn't necessarily keep pace with completions, and apartment owners had little pricing power.
Turning to 2021, apartment property performances in urban core properties have improved, with occupancy and rents back to or even above pre-pandemic levels in many cases. However, if you dig into the details, you see that things don't look exactly like they did a couple of years ago.
The youngest adults form the biggest component of those signing new leases in urban core settings right now. Mid-career, high-earning households are not as plentiful as they were previously. In turn, urban core neighborhoods, especially those in gateway metros, often are not registering the overall renter income bumps seen for apartment residents in aggregate.
Where we go from here in the urban core housing sector obviously will be shaped by whether downtown employers bring workers back to the office in big numbers. Likewise, workplace evolution will influence to what degree we get a comeback of the cultural and general lifestyle appeal that has been associated with living downtown over the past couple of decades. Safety concerns are another wild card in the mix. Across many metros, homelessness in urban core settings is much more visible than it was pre-pandemic, and social unrest is now a bigger issue. That could scare off some high-income renters.
RealPage market analysts are optimistic about the performance prospects for downtown apartments. However, it does seem inevitable that the share of total housing demand from high-income renters captured by these properties has moved past its peak.
Larger Suburban Units
Everything that worked against the performances of urban core apartments in 2020 worked in favor of suburban properties. Furthermore, bigger unit sizes in the suburbs proved to be a significant plus when those working from home sought out more space.
While demand for urban apartments has bounced back in 2021, that shift hasn't precluded record product absorption in suburban settings.
As with all the housing options for high-income renters, demand for suburban apartments will be influenced by what level of working from home becomes the new normal. However, the range of possible outcomes for this product segment may be comparatively narrow, translating to lesser downside risk. Even if the share of workers who return to the office is bigger than most anticipate, the fast-growing Sun Belt metros that account for the nation's largest blocks of apartment demand – places like Dallas/Fort Worth, Atlanta, and Phoenix – generally have more work centers in the suburbs than in downtown settings.
Lifestyle Zoomtowns
Work from home means work from anywhere for many high-income households. Over the past couple of years, then, quite a few households have relocated to tertiary markets, especially those in beachfront and mountain retreat areas that feature strong lifestyle appeal. The existing rental housing stocks are bursting at the seams in markets like Naples, FL, Asheville, NC, Portland, ME, Spokane, WA, and Honolulu, HI.
Lots of these moves likely were initially intended to be temporary. The plan was to spend some time at the beach or in the woods and then head back to the big city once offices reopened. However, as time has passed, households have established new routines and new connections in their new environments. It's now going to be harder to pull them back to their previous lives, and it's possible that the window for that to happen shut for some when the return-to-office that a sizable set of companies had targeted for fall 2021 didn't happen for the most part.
Near-term downside risk for apartment owners in Lifestyle Zoomtowns now may focus on the loss of these households to home purchase in the local market, rather than on the renters returning to where they lived previously.
Looking beyond just what happens to those who have recently moved to tertiary markets, a permanent shift to remote work opportunities that are more common than they were pre-pandemic could lead to these areas capturing a growing share of the country's high-income renters. Interestingly, if that happens, apartment development potential expands in some spots where little construction has occurred in the past.
Exurban Build-to-Rent Properties
Adding another product line to the potential choices for high-income renters, the supply of build-to-rent single-family homes is set to grow notably during the immediate future. It's not surprising that the share of institutional investment capital allocated to this product option is surging, primarily reflecting potential demand from Millennials who have coupled up – including some with kids – but aren't able or ready to buy homes.
The introduction of large-scale build-to-rent housing is new enough that there are lots of things we don't know yet. Foremost, it's unclear how the sources of demand will be split among those who have been renting apartments, those who have been renting single-family homes from mom-and-pop owners, and those who are downsizing former homeowners.
While a few in-fill build-to-rent projects are emerging, those developments tend to be limited in size to a handful of houses. For the most part, then, build-to-rent communities of meaningful magnitude are found in exurban settings, where land is cheap enough to make this development option economically feasible. Given how far many of these properties are from employment centers, the appeal is likely to be impacted by what happens with work-from-home job opportunities.