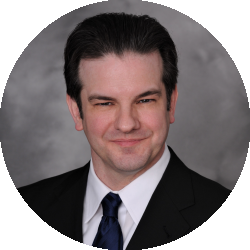 Latest posts by Randolph Taylor
(see all)
Gravity eventually brings everything back down to earth. But when it comes to the housing market, it's not clear just when that might happen.
High home prices and mortgage rates north of 7% have kept many would-be buyers on the sidelines, hoping that an overheated market will lead to a housing crash that will make homes more affordable. But economists say that's unlikely to happen.
Even if there is a crash, they say, it probably won't be the type of severe downturn that followed the 2008 financial crisis, when prices fell 33% nationally, according to CoreLogic figures.
"Trying to wait for home prices to crash, that's wishful thinking," says Lawrence Yun, chief economist at the National Association of Realtors, or NAR. "That's a long way out, or may not even happen at all."
The median price of an existing home jumped 3.9% from August 2022 to August of this year, Yun's group reported on Thursday. Prices rose year over year in all regions of the country.
A severe shortage of homes available for sale is keeping prices elevated. And Yun says if mortgage rates come down, even by just a little, more prospective homeowners could enter the market, which could drive up prices even more.
"With a [mortgage] rate decline, we will have more buyers for sure. Hopefully, we'll have some pent-up sellers coming to the market," Yun says. But "prices can certainly increase."
Why the Housing Market Remains Strong
Intense competition for homes that are on the market, helped along by a resilient economy, may be the biggest reason there has not yet been a housing crash. As the jobs market remains strong, people have the resources to compete for a dwindling number of available homes despite higher mortgage rates and elevated home prices.
The supply of homes on the market hit a low point after the start of the Covid pandemic, when record-low mortgage rates and pandemic relief checks prompted a wave of home buying. Housing inventory fell to a low of just over 346,000 listed units in February 2022—down from the pre-pandemic November 2019 level of 1.14 million listings, according to St. Louis Federal Reserve data.
Since then, inventory has picked up somewhat. There were 669,173 listings in August, but that's a far cry from the millions of homes needed to meet demand, experts say.
"Since the Great Recession, the U.S. has not built enough housing to keep pace with demand created by job and population growth, leading to historically low vacancy rates and rapidly rising costs," said Jenny Schuetz, a senior fellow at Brookings Metro, in testimony September 12 before a Senate Banking subcommittee.
"Researchers estimate that the U.S. needs roughly 3.8 million additional homes nationally to address this gap," Schuetz told lawmakers.
When Will Home Prices Drop?
Inventory remains low, so home prices are continuing to move higher. The median sales price for existing homes rose to $407,100 in August, according to NAR data. It was just the fifth time in the survey's decades-long history that the median price has exceeded $400,000.
Likewise, CoreLogic released a report September 12 showing that in July, home prices were up 0.4% from the previous month and 2.5% year-over-year. CoreLogic forecasts that home prices will have increased 3.5% for the 12 months ending in July 2024.
While few economists expect a housing crash in the near future, many do think the market will cool off because current mortgage rates are making buying a home even less affordable. Average rates for a 30-year fixed-rate mortgage have remained above 7% for the past five weeks, according to mortgage buyer Freddie Mac.
"High mortgage rates have slowed additional price surges, with monthly increases returning to regular seasonal averages," said Selma Hepp, CoreLogic's chief economist, in a news release. "In other words, home prices are still growing but are in line with historic seasonal expectations."
Will Mortgage Rates Continue to Rise?
The Federal Reserve's Federal Open Market Committee has raised its federal funds rate 11 times since March 2022. Though Fed policymakers decided not to raise the rate in September, they have repeatedly indicated there might be one more rate hike this year in order to keep lowering inflation. The Fed doesn't set mortgage rates, but its benchmark interest rate influences them.
High rates will continue to deter some home shoppers who want to avoid a costly mortgage. Meanwhile, decreased demand could give builders more time to build new homes and allow more sellers of existing homes to return to the market, some economists contend.
"With mortgage rates at a 22-year high, mortgage demand has fallen. The combination of higher rates and typical seasonal factors is allowing supply—the number of newly built homes—to catch up," says Orphe Divounguy, senior economist at Zillow.
"A moderate uptick in inventory in the coming months should provide more options for prospective buyers," Divounguy adds. "And absent another large economic shock, we should see a more balanced, healthier housing market as a result."
Source: Housing Market Crash Not Likely To Happen Soon, Say Experts