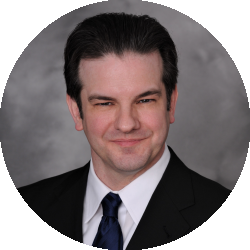 Latest posts by Randolph Taylor
(see all)
"They desire more space for raising a family in a room for a home office, and they want better access to good schools, jobs, and amenities."
The population surge of millennials, coupled with the housing supply shortage endemic across the US, will drive demand for single-family rentals in infill neighborhoods in high-growth markets, a SFR exec told investors recently.
"We believe that the operating fundamentals for our business remain fantastic and that the environment for growth remains favorable with our opportunities to creatively deploy new capital among the best we've seen in recent years," Dallas Tanner, president and CEO of Invitation Homes, said on a recent earnings call.
Tanner said Invitation's average occupancy is at "historically high levels," with turnover trending lower and rental rate growth surging well past the traditional summer leasing window. One reason? Demographics.
"I've spoken previously about the population surge of millennials and how we expect many within this cohort to transition into single family homes over time. They desire more space for raising a family in a room for a home office, and they want better access to good schools, jobs, and amenities," he said. "They also value the convenience of a worry-free subscription-based lifestyle."
Chief Operating Officer Charles Young described Invitation's resident base as "strong and stable," noting that the company's average new resident today is a family with at least one child and pet. The adults are 39 years old on average, both work and together earn more than $120,000 per year, equaling an income to rent ratio of more than five times.
That's particularly true in the Sunbelt and across the West, where Invitation is deploying the bulk of its capital.
"In specific markets like Las Vegas and Phoenix, the Southwest Sunbelt type markets have seen an outperformance over really the last eight to 10 years, in terms of what we're seeing with net migration, household formation," Tanner said. "And ultimately, that's showing itself in home price appreciation and the rate growth that we're seeing with the corresponding growth in the home pricing. We will continue to invest capital in the parts of the country, where we believe we're going to continue to see that outperformance."
Institutional investors have allocated more than $10 billion to the SFR sector over the last few years. And according to a midsummer report from YardiMatrix, the Southwest (4,896) and Southeast (3,978) have the most SFR units under construction. They are followed by the Midwest (1,716) and West (1,522). Only 134 units are being built in the Northeast. Phoenix leads the way with 6,000 existing SFR communities and more than 2,500 under construction. Jacksonville (766), Charlotte (719), Houston (644) and Atlanta (544) have the most SFR communities under construction.
In July, Invitation Homes and PulteGroup announced they had formed a partnership in which PulteGroup will supply the REIT with new houses. At the time, Invitation Homes said it expected to purchase approximately 7,500 new homes over the next five years from PulteGroup, the nation's third-largest homebuilder.