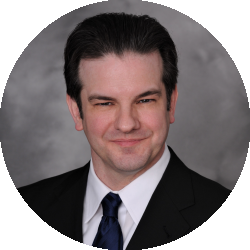 Latest posts by Randolph Taylor
(see all)
Insurance costs are rising at an accelerated rate for commercial real estate, up 33% year-over-year, per apartment unit to $180, according to Marcus & Millichap's new report.
Insurance now accounts for more than 8% of an owner's quarterly per-unit operating expenses, nearly double the share from five years ago.
Property tax and payroll costs combined rose 9% in the past year and the national average effective rent rose 4%.
If that's not difficult enough, providers are concurrently implementing new policy limitations to decrease their exposure, especially for multifamily hotbeds in Florida, California, and Texas.
In Houston and Fort Worth, the average cost to insure a unit rose more than 40% year-over-year in the second quarter, according to the report.
"This disparity and expectations for further operating cost increases and rent growth moderation will broadly influence development proposals, property valuations, and investors' acquisition criteria moving forward," Marcus & Millichap said.
"Developers react by paring back project starts. Spiking insurance premiums, along with elevated labor, materials and financing costs, are making it more difficult for developers to underwrite ground-up developments.
"This dynamic has the potential to facilitate a broad pullback in U.S. project starts, a trend that already appears to be taking shape" given that the value of all commercial starts fell 11%, while the number of permits issued for new multifamily projects in June represented the lowest level since late 2020.
Providers leaving key markets is the next shoe to drop.
In Florida, customers' average rate hike could rise by 12%, given that Farmers Insurance's departure will pressure the state-run Citizens Property Insurance Corporation. Citizens expects to have up to 1.7 million policies by year-end and in June, it requested the maximum premium increase allowed.
In California, State Farm and Allstate's exodus may impact renewals in addition to new policies, a potential concern for owners of older buildings requiring seismic upgrades and assets in wildfire zones.
Multiple severe thunderstorms threw a vicious punch at the commercial real estate industry in the first half of 2023, leaving it with the highest spike in premiums at 18.3%.
All commercial real estate asset classes are seeing rising premiums, according to a recent report from The Council of Insurance Agents & Brokers, as reported by GlobeSt.com.
Repeated severe weather the past half-year left CRE with the highest spike in premiums at 18.3%, tops of any industry category.
Source: Insurance prices per apartment unit rise 33% YoY