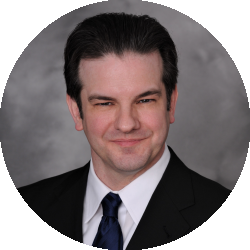 Latest posts by Randolph Taylor
(see all)
Fundraising Slows After Reaching Peak
Economic volatility brought by the coronavirus pandemic slowed the momentum of fundraising for "opportunity zone" projects, which had been on a roll with a record haul of $1.6 billion in the first six weeks of the year. Since then, funds that file with the Securities and Exchange Commission have reported bringing in just $114 million, according to data collected by CoStar.
Unlike stock and bond prices that have rebounded on renewed investor and consumer confidence, investors still appear cautious about putting their money in real estate. Many are still trying to weigh how the pandemic has affected valuations and the economic rationale behind deals.
The slowdown comes at a time when advocates say civil unrest in the wake of the death of George Floyd, a black man who died while in Minneapolis police custody, has highlighted the need to steer fresh investment to underserved communities — a key aim of the federal program. While promoting the effort, some in Congress issued a report earlier this month urging participants to take steps ensuring their projects don't exacerbate racial disparities.
Cresset Partners and Diversified Real Estate Capital were among fund managers with early-year success. The two firms' Cresset-Diversified QOZ Fund I raised $465 million, and they launched Fund II before the coronavirus outbreak hit.
Nick Parrish, a managing director for Cresset, said raising money for the new fund has gotten off to a slow start, but he said that's been true across most real estate funds.
"There was a period where everything shut down. People were paralyzed," Parrish told CoStar News. "That's not just for qualified opportunity zone funds, we saw it across all business risk assets."
Still, he argued the value proposition of opportunity zones remains. Under the program, launched in 2018, if investors stay committed for 10 years, they can defer all the capital gains taxes due and what they earn.
"Market volatility is a reminder of the value of long-term assets. As people are watching their stock accounts bounce up and down, it's a good reminder of owning long-term, cash-flowing real estate," Parrish said.
The plunge in stock values in late February prompted a lot of selling and repositioning of portfolios. The capital gains from those sales could still end up in opportunity zone funds. Last month, the IRS extended the time frame for making investments to the end of the year.
The extension is significant because many investors have held off from making long-term commitments considering the broad uncertainties resulting from the economic downturn caused by the pandemic, according to Stephen Sharkey, a partner in the Baltimore office of DLA Piper who wrote a note posted on the firm's website this month. Investors hesitant to choose opportunity zones now have more time to assess the recovery and decide where to deploy their money.
"A lot of those deals may still be good deals, but a lot of your assumptions you have to retest. You must look at things like financing, like taxes. You must look at things like construction costs and rent growth. All of these things are built into a model, and they all got thrown up in the air. What's the future of office and what's the nature of urbanization? Those are some big questions, and they had to be answered."
Cresset and Diversified's Fund I was set to finance two projects yet to begin. Cresset renegotiated construction costs for The Finery in Nashville, Tennessee, and opted to drop a hotel component in favor of more multifamily.
"I'm not sure I'd want to be delivering a hotel into this environment with what's happened to hospitality," Parrish said. The pandemic "gave us a little window to pivot."
Protests Create New Challenges
Opportunity zones provide tax breaks to investors who transfer recently realized capital gains into qualified funds that sink money into real estate projects and businesses located in specially designated economically distressed areas, with a goal of boosting jobs and housing. That ties those funds directly to communities more beset by racial and economic inequality, the kinds of places that have attracted attention during the nationwide protests over Floyd's death in Minneapolis.
About 16% of Minneapolis is made up of people of color, but African Americans total 30% of the city's population in opportunity zones, according to data from the Congressional Black Caucus Foundation, whose members include Sens. Tim Scott of South Carolina and Corey Booker of New Jersey, the Republican lead and Democratic co-sponsor, respectively, of the law that created the opportunity zone program.
In a report released this month, the caucus said the program has the potential to facilitate growth in distressed communities through promoting business creation. But it could also become a subsidy for gentrification rather than preserving and stimulating the local economy.
"With the high concentration of people of color, it is important to pay close attention to the effect of programs that encourage investments in low-income communities of color to ensure racial disparities are not fueled but are closed over time as a result of both direct and indirect economic gains to the community," the caucus said.
To ensure opportunity zones have the maximum potential to benefit the residents living in those areas, the caucus included several recommendations for improvement:
Consult with community members to determine what new businesses will be created.
Provide adequate job training.
Allow residents to contribute to qualified opportunity funds and receive tax benefits.
Create new housing that reserves a percentage of affordable units.
Create a public system to measure the impact of investments and help ensure transparency.
Reserve a percentage of jobs during construction for residents.
Since the Floyd protests began, several new funds and initiatives have launched to support black businesses or work with community agencies on fund deployment.
PayPal Holdings announced a $530 million commitment to support black and minority-owned businesses and communities in the United States, especially those hardest hit by the pandemic, to help address economic inequality. The commitment earmarked $500 million to create an economic opportunity fund.
"Black lives matter and we need to drive transformative change. We must take decisive action to close the racial wealth gap that sustains this profound inequity," Dan Schulman, president, and chief executive of PayPal, said in a statement.
Ellavoz Impact Capital, a New Jersey-based social impact qualified opportunity fund management firm, announced a partnership with New Jersey Community Capital, the state's largest nonprofit financial institution specializing in development, to launch the Ellavoz Shared Values Opportunity Fund. The fund's purpose is to provide equity capital for affordable housing projects and entrepreneurism.
Source: Mark Heschmeyer CoStar News June 18, 2020 | 09:49 AM