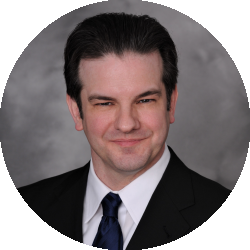 Latest posts by Randolph Taylor
(see all)
Resilient. That's how a new report from The Laramar Group describes the multifamily market across the nation and the Midwest.
According to the Laramar Group's Mid-Year Multifamily Review, record-low vacancy rates and double-digit rent growth will continue to fuel the multifamily market across the United States.
This doesn't mean that this sector won't face challenges throughout the rest of 2022 and into next year.
Interest rates remain a major concern. Laramar Group says that rising interest rates during the second quarter of this year have already had an effect on capital markets, resulting in lower loan-to-value ratios, increased borrowing costs, and an uneven transaction market.
"We are expecting a continued upward trajectory for rents in the multifamily sector, especially in the Southeast and Mountain states where demand drivers such as job and population growth are strong," said Bennett Neuman, a chief investment officer with Laramar. "At the same time, the recent dislocation in the capital markets may present interesting acquisition opportunities on a selective basis."
According to Laramar, investment volume will remain elevated but may decrease from recent record levels. The multifamily market saw $63 billion in sales in the first quarter of 2022, a year-over-year increase of 56%.
This was the strongest first quarter on record for overall multifamily activity, according to CBRE research. But rising interest rates will have an impact on investment activity and pricing through the remainder of 2022.
Laramar predicts that multifamily construction will continue at a steady pace. Given population shifts and housing demand, Gateway and Texas markets are leading the way for new supply.
During the first quarter of 2022, the multifamily market saw the highest absorption in more than 20 years. New York topped the list for absorption in the first quarter, with 105,600 units.
Among the other top 15 markets noted by CBRE are high-population growth markets such as Denver, which ranked ninth, and Orlando, which ranked 12th, as well as mature markets such as Chicago, which ranked fifth, and Washington, D.C. which ranked sixth.
Another study, commissioned by the National Multifamily Housing Council and the National Apartment Association, said that the United States needs 4.3 million new apartments by 2035.
In the Midwest, markets such as Indianapolis and Columbus will each need 3,000 additional units annually by 2035 to meet market demand. Apartment construction represents a notable segment of the economy, generating $984 million for the local economy in Columbus and $779.5 million in Indianapolis, according to the NMHC/NAA study.
CBRE research from the first quarter of this year shows several Midwest markets with 10% or higher yearly rent growth, including Detroit (10.4%), St. Louis (10.4%), Kansas City (10.5%), Cincinnati (10.6%) and Indianapolis (13.0%).
Source: Laramar Group: Record-low vacancy rates mean a good second half of 2022 for multifamily