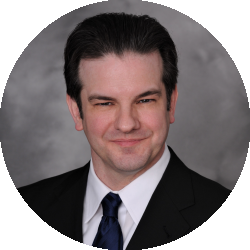 Latest posts by Randolph Taylor
(see all)
Loan Assumptions Gain Appeal With Larger Multifamily Buyers Amid Spiking Interest Rates
The Federal Reserve's anti-inflation strategy is causing the price of debt to go up so rapidly that some large multifamily investors are opting for an acquisition strategy that doesn't maximize potential returns.
In the past two weeks, two apartment complexes in the Philadelphia area changed hands for over $100M apiece in transactions that saw buyers assume the properties' existing fixed-rate loans.
That practice is growing in appeal despite the fact it virtually requires a buyer to leave more equity in a deal and could meet resistance from lenders, Wealth Management reports.
In late October, Boston-based Jones Street Investment Partners purchased a 350-unit suburban Philly property for more than $100M and assumed its loan, which has nine years remaining at a fixed rate below 4%, Wealth Management reports. Days later, New York-based private equity giant KKR acquired the 1,018-unit Presidential City complex on the western edge of Philadelphia for $357M from local developer Post Brothers, assuming a loan with seven years remaining at a 4.3% interest rate.
"The financing in place on the property was potentially a liability when we took [Presidential City] to market," Post Brothers President Matt Pestronk told Bisnow on Nov. 1. "Then it became an asset."
The aggressive pace at which the Fed has hiked its benchmark rate means the cost of financing can rise with little warning, potentially scuttling deals between agreement and closing dates.
That combination of high cost and uncertainty has given the idea of loan assumption more appeal among those who can afford it — and with the higher level of equity often required, relatively few investors can, Wealth Management reports.
The degree to which loan assumption will infiltrate multifamily investing in the coming months is difficult to pinpoint, but even a few examples are likely to stand out, considering that inflation has hampered tenant demand and clamped down on rent growth.
When combined with rising interest rates, the weakening fundamentals in the multifamily market have slowed deal velocity to a crawl and created negative leverage among some properties acquired with floating-rate debt in the headier times of the past couple of years.
Source: Loan Assumptions Gain Appeal With Larger Multifamily Buyers Amid Spiking Interest Rates