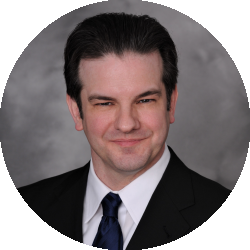 Latest posts by Randolph Taylor
(see all)
Rising interest rates, a possible slowdown in new construction likely to keep apartment occupancies stable and rents growing.
"Steady Eddie." "Consistently consistent." Those are a couple of the phrases that come to mind when I'm asked to describe the Midwest apartment market. Granted, they may not be the most exciting words around, but they capture the appeal of the region's secondary and tertiary markets to investors.
Cities like Indianapolis and Kansas City will likely never produce the soaring rent growth we sometimes see in coastal metros like San Francisco or New York. But they do experience strong, consistent operating fundamentals that lead to reliable increases in rental rates. Combine these factors with investment sales prices that are often considerably lower than what you'll find in the gateway cities, and investors see that Midwest markets can generate attractive, dependable returns.
Along those lines, 2018 was another good year for apartment markets in the Midwest. For instance, effective rents in Indianapolis rose by 4.7 percent over the 12-month period ending in September 2018, according to the most recent report from Marcus & Millichap. Similarly, the investment research firm has predicted that effective apartment rents in Kansas City will increase by 4.3 percent over the course of 2018.
As for 2019, there is ample reason to believe that another solid 12 months of performance is in store. Below are some of the factors that will contribute to continued strong resident and investor demand in the Midwest—and beyond—in the new year.
Rising interest rates. In December, the Federal Reserve raised its benchmark interest rate for the fourth time in 2018. Many experts anticipate more increases this year.
The apartment industry has dreaded such increases because of their potentially negative impact on property valuations and investment sales activity. But it's important to keep in mind that rates are still near historic lows. To my eye, the recent increases haven't slowed down investment sales or harmed pricing.
Furthermore, rising interest rates stand to benefit the industry in a way. They will make purchasing a home more expensive. In turn, that should serve to keep resident demand for apartments strong.
Stock market volatility. It's no secret that the stock market experienced major ups and downs in the closing months of 2018. And while no one enjoys seeing equities struggle, the heartburn that investors suffered last year and are likely to continue to experience in the early part of 2019 should compel many of them to seek alternative investments.
In times of market volatility, returns with minimal correlation, such as those produced by multifamily investments, suddenly hold an even greater appeal.
Low unemployment rates. We are living in an era of historically low unemployment rates, both in the Midwest and throughout the country. According to the most recent available data, the U.S. unemployment rate was 3.9 percent in December. Overall, approximately 312,000 jobs were added during the month, and wages rose 3.2 percent on an annual basis.
Job growth and rising wages are the foundation of resident demand for apartments, and with hiring poised to remain strong for at least the early part of 2019, occupancy rates should remain healthy.
A possible slowdown in new construction. The apartment industry has seen a wave of new communities come on-line in recent years. By and large, these new developments have been well absorbed. According to RealPage, for instance, the national apartment occupancy rate was 95.8 percent at the end of the third quarter, up from 95.4 percent in the preceding quarter.
Looking ahead to the new year, there are some factors in place that may slow the pace of new development: rising interest rates and the growing costs of construction materials and labor. While I remain confident that resident demand is strong enough to support sensible levels of new construction, a slowdown would likely boost occupancy levels and therefore rent growth.
When you own and operate apartments in the Midwest, you're not in for a lot of drama. Thankfully. Operating fundamentals are typically solid and rent growth is reliable. In part because of the factors outlined above, 2019 should be another steady 12 months for apartment portfolios in the region.
Source: National Real Estate Investor Jay Madary | Jan 25, 2019