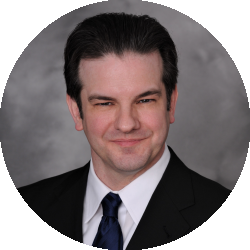 Latest posts by Randolph Taylor
(see all)
As the year ends, renting is at its highest level in half a century. The increased adoption of "work from home" provided many people the freedom to experience life in a new location.
What were the hottest rental markets in 2022? RentCafe.com analyzed the largest markets in the U.S. where data was available by honing in on (1) the number of days apartments were vacant, (2) what percentage of rentals were occupied, (3) the number of prospective renters competing for an apartment, (4) what percentage of renters renewed their leases and (5) the share of apartments completed this year.
Vacant units, nationwide, were occupied within a month, on average, and a heightened number of renters chose to renew their leases. Rapid inflation and surging interest rates forced many people to put their dreams of homeownership on the backburner, but with 95% of apartments already occupied, finding a new unit in any market was competitive, to say the least.
Renters in search of a lower cost of living flocked to the Midwest. Milwaukee, Wisconsin, and Grand Rapids, Michigan, were among the most competitive metros this year, based on the report, the latter boasting a city occupancy rate to nearly 97%. The shortage of supply there only increased demand, with 18 prospective renters in competition for each apartment. Milwaukee, too, had an average of 18 renters vying for a single unit, taking each off the market in less than a month.
Suburban Chicago ended the year as the country's 18th most competitive rental market, according to RentCafe. Nearly 70% of renters here decided to stay put and renew their leases, further driving competition—close to 17 renters applied for each available unit, a number well-above the national average. With occupancy rates touching 96%, the metro was far from meeting the aggressive demand for housing, despite the increase in newly delivered units.
Surprisingly, Chicago Urban didn't make the cut on this list. Good or bad news, depending on who it's being considered by. The rate of renewal leases here reached 56.5%, and an average of 11 renters competed for each vacant apartment.
Source: Midwest home to most competitive rental markets in U.S. for 2022