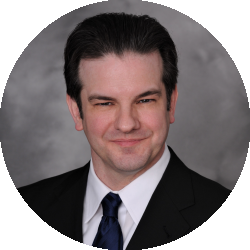 Latest posts by Randolph Taylor
(see all)
Multifamily demand is returning slowly leading to market stabilization; however, origination volumes will be below-average this year, reports Freddie Mac.
Multifamily investors are learning how to navigate a new reality. The market is returning to standard seasonal patterns, thanks largely to the strong labor market and increased household formations, which is supporting positive rent growth and stabilizing occupancy rates. Even better, the Federal Reserve has downgraded its expectation of a recession, a sign of broader economic optimism.
Healthy market fundamentals should help support multifamily investment in the second half of the year, though a high interest-rate environment continues to slow transaction activity. Freddie Mac's Midyear Multifamily Outlook explains how despite macroeconomic headwinds impacting volume, positive momentum in the economy is helping to maintain multifamily market fundamentals.
Economic Optimism Encourages Multifamily Demand
Moody's Analytics has downgraded its probability of a recession from 50% to 33% by the end of the year, and at the close of the July meeting, Federal Reserve chair Jerome Powell said that the staff is no longer expecting a recession this year. This renewed economic optimism, much of which has stemmed from a strong labor market and resilient consumer spending in the face of inflation, has supported a strong rental market.
"The idea that we can see some stability in the overall economy helps to lift expectations throughout the market, and we are seeing that with positive multifamily demand so far this year," Sara Hoffmann, director of Multifamily Research at Freddie Mac, tells GlobeSt.com.
The strong labor market is driving household formation, which Hoffmann says is a key ingredient in supporting multifamily demand this year, despite broader market challenges. Low single-family housing inventory and high mortgage rates may also benefit multifamily demand this year.
Transaction and Origination Volumes May Continue to Lag
Although demand fundamentals may be enough to stimulate some investment activity, the high interest-rate environment will likely lower transaction volumes, and therefore loan origination volume, through the end of the year. Freddie Mac's Midyear Multifamily Outlook expects origination volumes will fall 17% this year compared with 2022.
Origination volumes have been stymied by property valuations, which were down roughly 12% for the year. "Typically, we see property prices and origination volume move in tandem. When property prices are up, origination volume is up, and vice versa," explains Hoffmann.
Freddie Mac's report explains that national multifamily rents and occupancy levels will remain stable this year, but there is some concern regarding the high level of new supply entering the market.
However, Hoffmann explains that while multifamily fundamentals are expected to perform slightly below long-term averages this year, multifamily demand is slowly coming back. "The return of positive demand and modest rent growth indicate the multifamily market is stabilizing," says Hoffmann.
Source: Multifamily demand is returning slowly leading to market stabilization