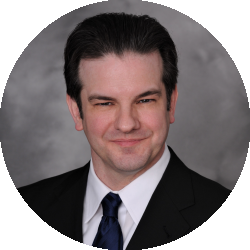 Latest posts by Randolph Taylor
(see all)
The pipeline for multifamily development has slowed due to continued challenges of higher interest rates and difficulty securing funding, and that includes filings of permits, according to RealPage.
Specifically, the seasonally adjusted annual rate for multifamily permitting in July of this year fell 32.2% from a year ago, according to the latest release from the Census Bureau. July's annual rate was almost unchanged from June and represents the lowest since October of 2020.
What's more, the more volatile multifamily starts rate almost matched that of permitting with July's SAAR of 460,000 units equaling June's starts rate. The annual rate of multifamily starts was about the same as a year ago.
Multifamily completions, meanwhile, plunged 38.8% from June to 297,000 units, down 23.3% from last July's completion rate. The number of multifamily units authorized but not started decreased only 0.7% for the month to 133,000 units, down 10.7% from a year ago.
When looked at in different regions of the country, all four saw declines, with the biggest in the Northeast, which fell 42.7% to 47,0000 units. The South saw permitting slow 34.6% to 233,000 units; the Midwest was down 29.9% to 54,000 units and the West dropped 23.1% to 130,000 units. Starts were up only in the South from last year. Digging deeper, New York led the country in multifamily permitting, totaling 24,818 units through July or down by more than 16,000 units from a year ago. Houston followed in second place with 23,325 units permitted, an increase of 914 units from last year but 1,856 fewer than last month.
Single-family permitting and starts, by contrast, are inching up after bottoming at the beginning of this year. The SSAR for single-family permitting hit 930,000 units and increased slightly at 0.6% from June and 1.3% greater than a year ago. It was also a significant 24.3% higher than in January.
Single-family starts were also up to 983,000 units in July, up 6.7% from June and 9.5% up from last July. The starts rate improved almost 20% from its low point earlier in the year.
Single-family completions were up, too, 1.3% in July with the annual rate reaching 1.018 million units, up 1.4% for the year. And single-family units authorized but not started remained unchanged at 140,000 units from 141,000 units in June, down 5.4% from last year.
Source: Multifamily Permits Down 32.2% From a Year Ago