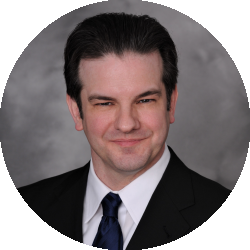 Latest posts by Randolph Taylor
(see all)
Fiscal Year 2023 (FY23) appropriations are in full swing. The House has already quickly passed its proposals out of the subcommittee and full committee including the spending bill which includes funding for the U.S. Department of Housing and Urban Development (HUD).
For 2023, the committee recommends an increase of $8.9 billion for the Department of Housing and Urban Development. Here are some key highlights:
Housing Affordability
Renewal of tenant-based vouchers ($26.1B);

Incremental vouchers to expand housing opportunities ($1.1B), adding more than 140,000 new incremental vouchers to expand affordable housing opportunities for low-income people in America including those experiencing or at risk of homelessness and approximately 5,600 new units for seniors and persons with disabilities.
Recently, our advocacy in support of legislation to improve the Housing Choice Voucher (HCV) program led more than 50 organizations to sign a letter of support calling on the House and Senate Appropriations committees to include it in the fiscal year (FY) 2023 appropriations bill funding alongside key policy provisions.
Additional Appropriations
Community Development Block Grant Program ($3.3B);

Lead hazard reduction and healthy homes ($65M). For competitive grants to reduce residential health hazards, including lead-based paint, carbon monoxide, mold, radon, and fire safety, of which not less than $25M for lead-based paint hazards;

Climate resiliency and utility efficiency ($75M). To further the Department's goal of energy-efficient housing construction and climate resiliency;

Eviction Prevention ($20M). Providing competitive grants to nonprofit or governmental entities to provide legal assistance, including assistance related to pretrial activities, trial activities, post-trial activities, and alternative dispute resolution, at no cost to eligible low-income tenants at risk of or subject to eviction;

Department of Homeland Security: National Flood Insurance Program (NFIP): $222.5M for FY23.
What's Next
The Senate has yet to introduce its spending bills for FY23. It is unlikely that all of Congress will pass its spending bills by the end of this fiscal year (Sept. 30, 2022); however, it is highly unlikely in an election year that there will be a government shutdown. We expect that Congress will pass a continuing resolution that will fund the government at current spending levels until sometime before the end of the year when the 117th Congress will adjourn or into 2023. 
NAA will continue to monitor and support spending priorities that will benefit housing providers.
---
Source: NAA Supports FY2023 Appropriations that Expand Multifamily