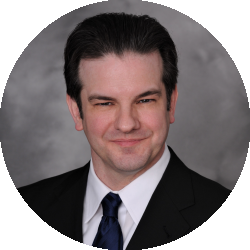 Latest posts by Randolph Taylor
(see all)
The city frequently recognized for its safety and great schools can add the best place to work from home to its list of accolades.
Naperville ranks third in the nation among Money Magazine's 10 Best Places to Live if You Work From Home behind No. 1 Reston, Virginia, and No. 2 Lower Merion, Pennsylvania.
Money estimates 7.4% of Naperville residents worked from home pre-pandemic compared to 6.3% for Reston and 9.6% for Lower Merion.
Where Naperville excels is in residents' proximity to open green space.
The magazine cites the ability of 89.8% of residents to live within a 10-minute walk of a park as a reason why Naperville made the list.
"With 1,800-square-miles of green space and 26 state and national parks within a 15-mile radius, Naperville has more room to stretch your legs than any other city on this list and almost any city Money analyzed," the magazine said.
Only Ann Arbor, Michigan, ranked No. 4, had a higher percentage of residents — 90.3% — living within a 10-minute walking distance to parks.
Mayor Steve Chirico said that is a testament to years of good land planning by the city. "Naperville really does it right," he said.
Chirico said the city is always highly ranked for its good schools and low crime rate.
"This is the first time I've ever heard of this one," Chirico said, referring to Money's latest list.
The magazine noted the city has nabbed a spot on its Best Places to Live list three times, most recently in 2019, cited for its good schools, affordability, activities, and general family-friendliness.
To compile its most recent top 10 list, Money said it reviewed cities with populations above 25,000, eliminating any location that had more than double the national crime rate, less than 85% of its state's median household income, or a lack of racial diversity. Also rejected were cities with a median home sale price that exceeded $615,000.
Of the 1,720 contenders, considerations were given to cost of living, quality of life, mental and physical health factors, diversity, amenities, education, the housing market, and economic health, with the greatest weight, placed on-at-home convenience, like access to high-speed internet, room-to-person ratios, and heating and cooling comfort, the magazine said.
Access to daycare, pharmacies, and parks was also reviewed.
Source: Naperville named among Best Places to Live if You Work From Home by Money Magazine