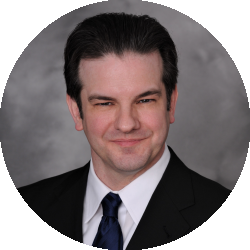 Latest posts by Randolph Taylor
(see all)
CoStar's US Multifamily Analysis Finds Increasing Rent Growth Across the Country
National apartment rents aren't just recovering — they're growing at a pace that would equate to the strongest apartment rent gains this century if maintained throughout the year, according to a CoStar Group analysis.
One-bedroom apartment rents have grown by just under 4% since the beginning of the year, according to CoStar. Typically, analysts would expect apartment rents to be up roughly 1.7% through April, making this year's rent growth more than double the normal seasonal trend, according to the analysis.
"If this rate of outperformance continues, rents will rise by about 9% in 2021 — easily the strongest gains this century," John Affleck, vice president of market analytics with CoStar Group, said in a video presentation of the data.
Apartment rents in the suburbs and in urban cores are gaining strong momentum after more than a year of uncertainty during the health crisis that squeezed the nation's multifamily sector, particularly the densely populated downtown areas, the analysis found.
Suburban areas, led by regions outside Phoenix, Salt Lake City, and Atlanta, are posting the strongest gains as more renters bolster the trend jump-started by the pandemic: flocking to cheaper, more spacious multifamily options. "In fact, had COVID never happened, suburban rents would probably be 2 percentage points lower," Affleck said.
Downtown rent growth is being led by Chicago this year, with rents in the Windy City's downtown core up almost 10% so far this year, according to CoStar. Rents in downtown Boston, San Francisco, Denver, and Seattle are also growing, after posting some of the worst rent losses in 2020.
Some U.S. cities are still posting weak gains or outright losses this year, including Detroit, Milwaukee, St. Louis, and New York City. But overall, national demand seems to be up as search activity on CoStar's rental listing website Apartments.com grew even ahead of its surge in April.
"More Americans than ever before are looking for a new apartment, for a host of reasons: to save money or to escape roommates; to prepare for a return to the office or hunker down for permanent work at home; to relocate to a new city or to return home after riding out the pandemic," Affleck said.
Source: National Apartment Rents on Pace To Post This Century's Biggest Gains