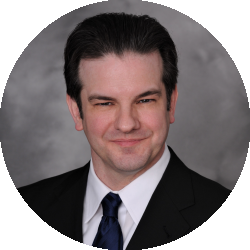 Latest posts by Randolph Taylor
(see all)
A pair of multifamily sales totaling $30 million on Chic ago's South Side and its western suburb of Clarendon Hills reflect investors' growing appetite for apartments, a stark contrast to the city's pandemic-battered office market.
Local real estate development and investment firms Hubbard Street Group, Centrum Realty & Development, and Pine Grove Partners sold 229 Park, a 43-unit apartment building at 229 Park Avenue in Clarendon Hills, 22 miles southwest of downtown Chicago. Local real estate developer HP Ventures Group paid $19.4 million for the fully occupied building.
"With its excellent location in an upscale suburb walkable to transportation, 229 Park is a great example of our niche strategy to serve tenants who prefer to rent high-quality units in excellent locations," said Steve Cook, HP's managing partner.
The property is a two-minute walk to the Clarendon Hills Metra Station and about 10 miles from Chicago Midway International Airport.
While office buildings are still reeling from the pandemic, both Chicago's suburban and downtown multifamily market gained strength last year.
Owners of multifamily properties sought to capitalize on higher rents and increased occupancy in suburban Chicago after the pandemic. In downtown Chicago, tenants signed about 9,000 new leases in the second quarter of last year, the strongest multifamily rental market in more than 10 years.
Local real estate investment firm 29th Street Capital also sold a 75-unit apartment at 5736 South Stony Island Avenue in Chicago's Hyde Park neighborhood to an undisclosed buyer for $10.62 million.
After buying the property in 2017, 29th Street Capital renovated more than half of the units, refinishing hardwood floors and adding stone counters. The building, which was 96 percent occupied, went under contract in two weeks after hitting the market.
The rental property is less than a mile from the Obama Presidential Center and offers multiple bus routes to downtown including the Number 6 Jackson Park Express and Number 15 Jeffery Local.
"It is walking distance to the University of Chicago, a stone's throw from a world-class museum, the Museum of Science and Industry, and a short distance to the lakefront and multiple modes of transportation," said Interra Realty's Lucas Fryman, who represented both the buyer and seller.
The firm 29th Street Capital, which acquired $3.1 billion of multifamily assets across the country, also sold a 42-unit rental building in suburban Mount Prospect for $5.5 million in November.