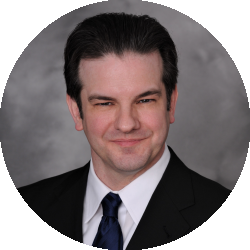 Latest posts by Randolph Taylor
(see all)
Mid-sized cities near large markets are gaining a greater focus for apartment developers as the country moves away from the pandemic, and for many, away from the big cities.
With flexible work arrangements and many living in the big city because of it, some renters are looking to improve their quality of life and their school districts. And even if they have to go to the office once or twice a week, the big city is still within reach commute-wise.
These were the comments of Jake Bloom, Vice President of Development, Spy Rock Real Estate Group, who said that about 56 percent of renters in his communities come from out of state.
Renter migrations, materials pricing, and paying more attention to the environment were among the key topics four developers discussed Tuesday at the MFE Conference in Las Vegas, hosted by Zonda.
The panel also featured Tim Gokhman, Managing Director, New Land Enterprises; Beau Daniel, Developer, Bristol Development Group; and Andrew Colbert, Senior Project Director, WinnDevelopment.
"With so many unknowns, you need to make sure your designs have plenty of options," Bloom said. "With an 18-month build time, what you need today might be what you need later.
Daniel said he's putting more emphasis on light and fresh air.
"We're including an 8-foot slider on our balconies – not the standard 6-foot one," he said. "The construction team looks at us crazy, but doing this can really make a 450-square-foot apartment look a lot bigger. And having work-from-home space is desirable."
Gokhman said his team insists on having a balcony in every unit layout as part of its efforts toward creating biophilia, defined as the innate human instinct to connect with nature and other living beings. This concept is foundational to biophilic design, which utilizes natural materials, patterns, and phenomena to maintain a connection to nature within the built environment.
"And what we're hearing a lot is people want to be together alone," Gokhman said. "A lot of people who move to our properties in the Milwaukee market have never been here and don't know anyone. They don't want an apartment building that is [isolated]. They want to have plenty of space apart to feel safe, but they don't want to be alone. With our common areas, we're using modular furniture so the space can be programmable based on what function it has."
Supply Chains Breaking the Budget
Supply chain management and price inflation are negatively affecting developers' timeframes and construction frames, as well as their bottom lines.
The panelists could not firmly predict how long this rising pricing environment would last, estimating from 15 months to two years. "Only the passage of time can restore this," Daniel said.
Colbert said he's trying to be smart about what and when he buys materials. "I've never received so many emails from companies that are trying futures traders with the market," he said.
Gokhman said the labor markets are tighter and developers will need to bring their supply chains more locally. "We might pay a bit of a premium to do that, but in the long term, the pricing all smooths out," he said.
His company has used construction methods more inclined to wood and not concrete and he said that allows them to do the work with only one-third the labor.
The pricing and availability of windows, for one thing, has been a nuisance, Bloom said, pointing to a consolidation of window manufacturers into a single supplier, and that supplier was hit recently with a cyberattack, making things more difficult.
ESG Should be a Priority
Gokhman also called attention to ESG efforts in the multifamily industry, citing an attendee poll during the conference that showed little interest in the subject one day, but then had three leading CEOs mention it as a priority the next day.
"Our industry does not realize that this is coming and that the market will demand upon us that we adjust," he said. "Currently, real estate is the generator of 40 percent of the [unhealthy] carbon emissions in this country. That is not sustainable."
Source: Pandemic and Pricing Pressures Building, Apartment Construction Strategy Gets a Rethink