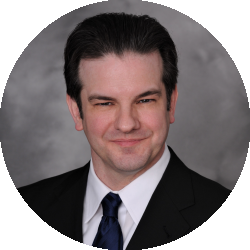 Latest posts by Randolph Taylor
(see all)
When COVID-19 emerged in Spring 2020, the nation's apartment operators (rightly) prioritized occupancy over pricing power, so they hesitated to push rents when initial leases expired for their existing customers.
Moving on into 2021, renewal lease rent growth is back to some degree, now coming in at the low end of the range that was typical in pre-pandemic times.
Looking at renewal leases executed in the month of May, U.S. price growth came in at 4.1%. National price change for renewal leases never went negative last year, but the low point of 1.6% growth in July 2020 was well off pre-pandemic levels that had been running just a hair below 5% for several years.
Some places, mostly coastal cities, currently have regulations that either prohibit rent hikes for existing renters or at least limit the size of allowed price increases. Also, lots of property operators continue to take somewhat conservative stances when it comes to raising rents for customers who stuck with them throughout chaotic 2020.
Results Vary Across Markets
While differences in renewal lease price movement aren't as extreme as the variation in new move-in rent positioning, renewal pricing obviously is growing faster in some spots than in others.
Detroit, which has super tight occupancy above 97% and limited additional supply on the way, is the country's leader for renewal lease price growth. Detroit renters who opted to stay in place at lease expiration in May now are paying 7.7% more to continue living in the same unit.
Renewal lease rent growth also is above 6% in Phoenix and Las Vegas.
Increases are at 5% to 6% in another dozen locations. Markets that headline the group are Sun Belt and Mountain West locations experiencing healthy economic rebounds, significant population growth, and substantial new household formation. Key examples are Salt Lake City, Tampa, Atlanta, Raleigh/Durham, and Charlotte.
A few old-school economies – Cincinnati and Providence, for example – also are achieving notable renewal lease rent growth. Like Detroit, these are spots with tight occupancy and minimal new apartment construction.
Renewal lease rents were cut in May across four of the country's 50 biggest metros. Meaningful losses registered in San Francisco (-4.9%) and San Jose (-4.2%). Declines proved smaller in New York (-1.1%) and Seattle (just -0.2%).