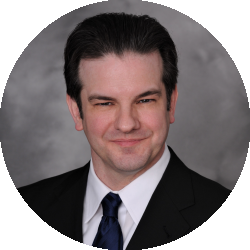 Latest posts by Randolph Taylor
(see all)
Downtown Chicago Rents Have Suffered While Suburban Markets Were a Mixed Bag
The Chicago multifamily market has witnessed a tumultuous period over the past three months due to the coronavirus pandemic.
While thousands of Chicago-area residents have been furloughed or laid off as a result of the accompanying economic slowdown, many landlords throughout the region are expecting rent delinquencies to continue over the next few months and remain stuck trying to balance occupancies at the expense of pushing rents.
Rental growth is highly seasonal in Chicago. Rents typically accelerate in the first half of the year and stagnate or fall slightly in the fall and winter months when renters are less likely to be in the market for apartments and the available stock remains lower. Overall, the Chicago market bucked this trend in 2020, with rents in the Chicago metropolitan area falling by 0.8% during the period of May 15 to May 31.
However, in analyzing daily rent changes in multifamily properties from March 15 to May 31, changes in rent varied widely by submarket. For example, some suburban submarkets with tight vacancies and low asking rents actually showed positive rent growth during this time, while other submarkets with a glut of new supply and higher vacancies showed a large decrease in rent growth. Let's take a closer look at the worst and best-performing submarkets for rental growth during this time period.
Worst Rent Performers:
Elgin-Dundee Submarket: -2.2%
The Elgin-Dundee submarket, with an inventory of 1,016 units and a vacancy rate of 13.8%, was the worst-performing submarket with rent declines at -2.2%. The submarket currently has 300 additional units underway, making up nearly 30% of total current inventory
Downtown Chicago: -2.1%
The largest submarket in Chicagoland with over 40,000 units, Downtown Chicago saw rents decline by -2.1%. Downtown Chicago has the highest asking rents in Chicago at roughly $2,600 per unit, and with vacancy hovering near double digits landlords have little pricing power in the current environment.
Best Rent Performers
Near North Suburban Cook: 7.1%
The Near North Suburban Cook submarket, with a vacancy rate of 7.2%, witnessed the largest positive growth at 7.1%, or an increase of roughly 10 cents per square foot since March 15. This large acceleration in rent growth was driven by a few large value-add rent increases in older Class B and C properties.
South and North Lake County Indiana: 1.9% and 1.7%, respectively
The South Lake County, Indiana, the submarket is one of the few located outside of Illinois that benefits from being part of the greater Chicago area while largely avoiding its numerous fiscal and tax difficulties. With a vacancy rate of 10.1% and no construction underway, the submarket's small inventory benefits from extremely low asking rents, at $1,200 per unit, compared to neighboring submarkets. That has helped landlords continue to push rents.
Similarly, the northern portion of Lake County, Indiana, largely benefits from its out-of-state location. While asking rents here tend to be higher than its southern counterpart, at roughly $1,600 per unit, it is still discounted when compared to its closest Illinois submarket, Southern Cook County, which commands an additional $300 per unit.
Given the overall slowdown in activity in Chicago, CoStar expects rents to continue to decline throughout the year as demand formation evaporates and thousands remain unemployed.
Some positive signs remain, however, as Chicago begins phase three of its reopening plan on June 3, which will allow for some nonessential retail and restaurants to reopen with heavy restrictions imposed by social-distancing health measures.
Source: CoStar Denes Juhasz Market Analysts June 3, 2020, 10:09 P.M.