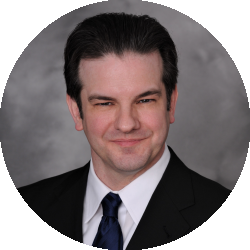 Latest posts by Randolph Taylor
(see all)
One thing that Chicagoans know all too well is that renting in the city comes at a price, and in recent months, rent prices have continued to increase. Apartment List's May 2023 Rent Report breaks it down:
Chicago Rents Up 1.7% Month-Over-Month; 5.2% Year-Over-Year
The median rent in Chicago increased by 1.7% in April. This represents a total increase of 5.2% year over year, similar to the state average of 5.9%, but far outpaces the rest of the country by a considerable margin, with a national average increase of just 1.7%.
But it's worth noting that the market had remained relatively stable, despite the ongoing effects of the pandemic, as the metro's current growth rate of 4.2% is similar to that experienced at this point last year when rents had increased by 4.3% from January to April 2022.
Chicago is the 52nd Most Expensive Large City in the U.S.
The current median rent stands at $1,333 for a one-bedroom apartment, $1,446 for a two-bedroom apartment, and $1,434 across all bedroom sizes (i.e., the entire rental market), ranking 52 among the nation's 100 largest cities, based on the report. By comparison, the median rent across the country is $1,162 for a one-bedroom, $1,332 for a two-bedroom, and $1,355 overall.
The median rent in Chicago is 5.9% higher than the national average.
---
Across broader Chicagoland, the median rent is $1,413, meaning that the median price in the city is 1.5% greater than the price across the metro. But this trend is not unique to Chicago. Rent prices are increasing throughout the region—including in the suburbs.
The annual rent growth for the whole metro is 5.6%, slightly above the rent growth rate within just the city. Apartment List revealed that Elmhurst is currently the most expensive city, with a median rent of $1,904, while Waukegan is the most affordable, with a median rent of $1,275. The fastest annual rent growth is occurring in Mount Prospect, with a growth rate of 13.9%, while the slowest is in Naperville, with a growth rate of 3.1%.
Source: Renters dig deeper…into their pockets: Chicago experiences fifth-highest monthly rent growth among largest cities in U.S.