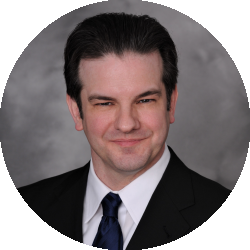 Latest posts by Randolph Taylor
(see all)
The Shortage of Affordable Rental Housing in the U.S. Continues Unabated, Study Shows
The average apartment rent has grown a lot faster than paychecks for many households.
The U.S. continues to have a very bifurcated apartment sector.
People who live in luxury, class-A apartments can often afford to pay more for their housing, but many property managers don't dare hike the rents. That's because residents often have lots of choices when it comes to where they could live, thanks to all the new class-A product now opening across the country.
The people who live in class-C apartments, on the other hand, have far fewer relocation choices—and they often can't afford to pay much more in rent.
"We need strategies to help the private sector produce more moderately-priced housing," says Chris Herbert, managing director of the Harvard Joint Center for Housing Studies, which released its "2018 State of the Nation's Housing" report on June 19.
Class-C renters can't pay much more
The average apartment rent has grown a lot faster than paychecks for many households.
As a result, nearly half (47 percent) of the households—20.8 million—who rent their housing in the U.S. spent more than 30 percent of their income on rent in 2016, the most recent period for which data is available. More than a quarter (25.2 percent, 11 million) of renter households pay more than half of their income for housing, according to the Harvard Joint Center study.
The strain on these renters has steadily increased since 1990, when 38.9 percent of renters spent more than 30 percent of their income on rent, and 19.3 percent spent more than half.
Those numbers show severe financial stress on a growing piece of the rental housing market in the U.S., including both apartments and rental houses. Most of the renters faced with these cost burdens have relatively low household incomes. Of rental households that earn less than $30,000 a year, fully 80 percent are housing cost-burdened, according to the Joint Center.
Residents comfortable at class-A buildings
Meanwhile, the average resident at an apartment property owned by an institutional investor can afford to pay the monthly rent relatively easily.
"In professionally-managed communities, background checks for new resident applicants are standard," says Greg Willett, chief economist with RealPage, a provider of property management software and services. The average resident at a market-rate community pays rent equal to 23 percent of their income, according to Real Page data. "Operators often will look for the prospect's ability to afford living at a property to also include the ability to afford one future rent increase somewhere in the range of 3 percent to 5 percent."
Newer properties typically attract even wealthier residents. "Incomes in new buildings are very likely to be higher than the general populace," says Andrew Rybczynski, senior consultant at research firm the CoStar Group. Potential residents need to earn at least $35,000 or more a year to sign a lease at 98 percent of the new apartments built since 2013. They need to earn at least $50,000 to be considered at more than 78 percent of new apartments.
Developers continue to build new luxury units even though competition in this sub-sector is very high. "Construction of high-end, class-A product has reached the point where new resident rent growth has slowed in most metros," says Willett. "Pricing is actually flat in some locations."
Developers started construction on 354,100 new apartments in 2017, down 9.7 percent from the year before, but still a substantial amount. Demand also dipped slightly, as the national homeownership rate ticked up in 2017 for the first time in 13 years. The number of renter households in the U.S. declined by more than 180,000 to 43.1 million in 2017. This was the first sign of slowing renter growth since 2004, according to the Joint Center.
The addition of all these new luxury apartments to the market should eventually trickle down to ease the shortage of housing for all renters, but that will happen very gradually. "Enough supply at the top would absolutely ease pressure on the entire market, albeit with some potential pain by current apartment owners," says Rybczynski.
"Given land, wage and material costs, new construction will continue to flow to the top of the market," he adds. About 86 percent of new units are being built in the top 20 percent of the market by rent.
Experts continue to call for new ideas to build rental housing at more moderate prices. "Doing so will require new approaches for making effective use of public funding, reducing construction costs and easing regulatory barriers," says Herbert.
Source: National Real Estate Investor Bendix Anderson Jun 20, 2018