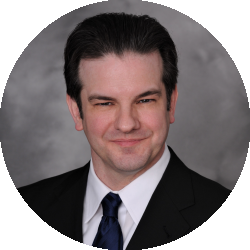 Latest posts by Randolph Taylor
(see all)
The sector saw negligible movement in the overall cap rate, which dropped three bps.
Capital poured into the booming single-tenant net lease sector in the first quarter, with sales volume up 30% year-over-year.
According to recent research from Stan Johnson Company, the STNL market reported activity at around $21.7 billion. Over the last three months, the sector saw "negligible" movement in the overall cap rate, which moved down 3 bps to 5.84%.
"Following a record-setting 2021 with unprecedented levels of investment sales activity in the year's final quarter, there was no expectation that the single-tenant net lease market was positioned for back-to-back quarters of such volume," Stan Johnson Company analysts note in a report on the Q1 data. "Instead, predictions called for just enough carried momentum to position the market well enough to have a respectable follow-up year. Despite current headwinds—with inflation raging and interest rates rising—the market delivered on those predictions for the most part."
The firm says "it is highly unlikely and perhaps even impossible" that this year will see activity surpassing 2021 levels, but "we had a healthy start."
The industrial sector drove most investment activity and accounted for more than half of the quarter's overall total. Office also logged $6.9 billion in total, thanks largely to Google's purchase of a single-asset Manhattan office building last year.
"Even without the Google transaction, the single-tenant office sector would have come close to meeting its historical average, indicating investor confidence has rebounded from the height of the pandemic when the future of office use was much more uncertain," the report states.
Single-tenant retail had the most significant decline quarter, down 66% from Q4 numbers but more in line with demand levels, Stan Johnson Company analysts say they've seen in recent years. Meanwhile, multi-tenant retail logged $14 billion in sales in the first quarter amid rising investor demand.
Private investors led activity and accounted for 36% of the buyer pool, followed by US-based institutional investors and REITs, respectively, at 25% and 23%.
Research from The Boulder Group also shows that cap rates in the single-tenant net lease sector reached historic lows for all three asset classes in the first quarter, compressing by 13, 10, and 17 basis points for the retail, office, and industrial categories, respectively.