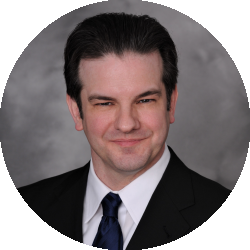 Latest posts by Randolph Taylor
(see all)
Image via Pixabay
Only $10.7 billion—less than a quarter of the more than $46.5 billion in federal rent aid first authorized by Congress nearly a year ago—has been disbursed to residents and landlords impacted by the pandemic as of late September, leaving frustrated housing providers across the country calling for policymakers to make changes to the Emergency Rental Assistance Program to expedite the flow of much-needed funds.
"Residents and management companies are left in limbo not knowing when funds will be disbursed. This leaves companies with the unpleasant decision on whether to evict residents or wait for an unspecific amount of time not knowing when or if they will be paid," said Joseph E. Friedman, partner & COO at Topaz Capital Group, a New York-based private debt and equity real estate investment firm primarily focused on multifamily in South Florida and Texas. "Depending on the county and state, we have received funding but are still waiting for quite a few payments to come in."
Earlier this week, the U.S. Treasury Department said 119 programs spent at least 80 percent of their first-round funding, including programs run by Virginia, Illinois, New Jersey, and New York, according to Politico. Ninety programs, including those run by 17 states, had spent less than 15 percent.
That inconsistency in getting funding out across the U.S. in a timely manner has been a problem, said Don Brunner, president & CEO of Cincinnati-based BRG Apartments and chairman-elect of the National Apartment Association. BRG owns and operates more than 8,000 units in Ohio, Indiana, and Kentucky.
"Some areas are really good and others are not," said Brunner, noting they have had pretty good success with ERAP in the Cincinnati area. Brunner and the Greater Cincinnati/Northern Kentucky Apartment Association recently held a workshop with city and county officials and several nonprofits distributing the funds to provide more information for renters and landlords.
Scott Collier, managing director, Asset Management at Los Angeles-based TruAmerica Multifamily, said the national multifamily owner-operator with more than 54,000 units under management has received approximately 44 percent of the ERAP it has applied for under the program in California.
"Of the total uncollected rent since the pandemic began, we have only received 33 percent in ERAP payments," Collier said.
But Collier noted as a larger, more diverse company with a broad array of investors and partners, TruAmerica "has managed to weather the storm." He said the larger impact is being felt by smaller private investors.
Jay Martin, executive director, Community Housing Improvement Program, a landlord organization representing about 4,000 owners of approximately 400,000 rent-stabilized apartments primarily in New York City, works with many of those smaller landlords. Based on surveys of his group's members, Martin estimates about 60 percent of renters with arrears have received ERAP funds or have been notified by the state aid has been approved.
"That means we still have about 40 percent of renters who have not applied or not been notified by OTDA (New York state's Office of Temporary and Disability Assistance, which administers the rent relief program)," Martin said.
Groups Lobby for Changes
Landlords aren't the only ones with concerns. Groups representing property owners/operators including the NAA and the National Multifamily Housing Council, as well as resident advocacy groups like the National Low Income Housing Coalition also say the pace is too slow. While some states like New York have extended eviction moratoriums, the Centers for Disease Control's federal ban on evictions was ended with an Aug. 26 ruling by the U.S. Supreme Court making it more urgent to get rental assistance disbursed.
A joint statement this week from the NAA and NMHC noted housing providers across the country "are facing untold millions of dollars in rental arrears" and said it was critical the rental assistance funds "are distributed as quickly and efficiently as possible." The NAA and NMHC urged policymakers to make at least three improvements to the ERAP program to expedite the distribution. The groups called for the rejection of what they cited as "counter-productive eviction moratorium provisions." They also asked that housing providers be allowed to apply on behalf of residents and for ERAP money to be paid to owners of properties where a renter has moved out.
Brunner said the last two recommendations would make the whole process easier, particularly allowing a landlord to apply for back rent if a resident moved out without filing for ERAP. Not only would it give the landlord some of the money owed, but it would also help the former resident's credit report by removing the "blemish" of non-payment of rent, he said.
Collier agreed that would make a difference to both parties.
"We have written off balances owed by prior residents. Because residents are required to participate in the application process, if we are not able to contact the resident, we are not able to receive ERAP reimbursement for uncollected rent. This leaves the resident with debt and the property owner with uncollected receivables," Collier said.
All the property owners said they work closely with residents to fill out the forms, but say they are still complicated and require residents to provide detailed information that can prove challenging. Martin said they had advocated in New York to allow the landlords to apply on their own but he said the state would not agree. In California, Collier said the process is for the property owner to start the application and then residents need to fill in their portion.
The NAA and NMHC have also called for the income verification process to be streamlined to allow for "self-attestations" such as a certification or affidavit that would make it easier for both the renter and agency deploying the funding.
The NLIHC has said far too few of the slow-spending programs allow renters to use self-attestation.
The Treasury Department said Monday many grantees that were slow to provide assistance improved their distribution after streamlining the application process. The city of Los Angeles more than doubled disbursements from $32 million in August to $72 million in September. The state of Illinois's output rose by 185 percent from $62 million in August to $177 million in September. When Minnesota, Michigan, and North Carolina allowed self-attestation, Treasury reported they increased their overall expenditure ratios by more than 14 percent between August and September.
Doing more outreach can quickly improve results, the Treasury Department noted. The coordinated programs of the city of the county of Durham, N.C., increased their expenditure ratio by 34 percent between August and September when they contracted with nonprofit organizations to work with tenants and landlords, especially those with language or technical challenges. They also had social workers work with the court system to ensure people facing eviction knew about ERAP. That's similar in concept to new rule changes issued earlier this month by the U.S. Department of Housing and Urban Development requiring landlords to provide information on ERAP along with an eviction notice and to make sure all the residents in public housing know about the rental assistance.
Getting the funding out is not only important to stave off evictions and pay landlords if states or municipalities haven't spent or planned to distribute at least 65 percent of their original funding, but Treasury will also begin reallocating those funds to other locations. New York state, which had been slow to get its program up and running, has now cleared that threshold and could gain additional funding, according to a Wall Street Journal report.
Source: Slow Rental Aid Distribution Frustrates Multifamily Owners